Transforming the manufacturer – from drawing to 3D figure og real products
If you know Ibsens Fabrikker, you've met "The Manufacturer". It's a cartoony manufacturer, which is our mascot. We've only used him in illustrations, but now we're going three dimensional!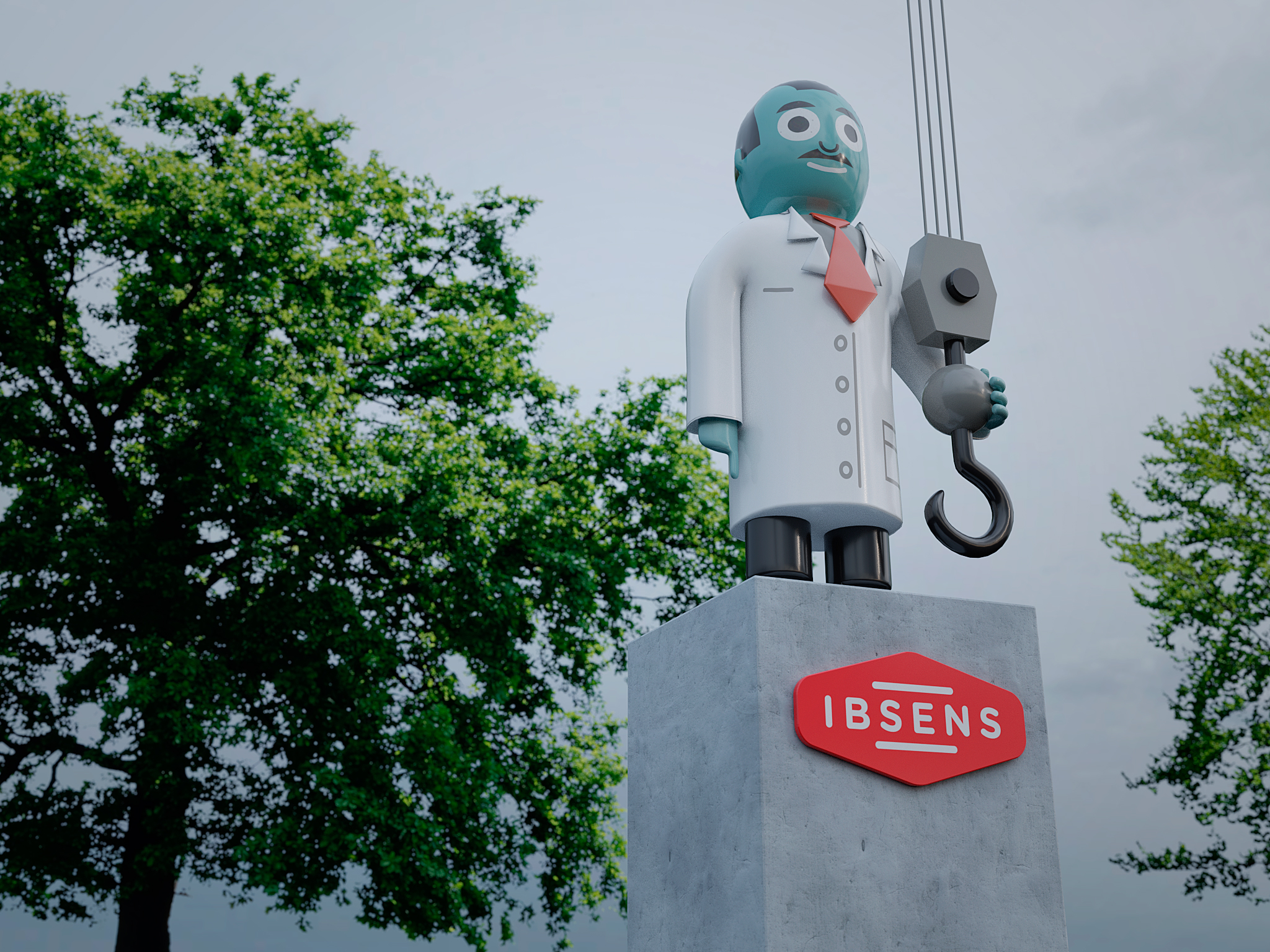 We're inviting you to the inner core of our world, where ideas become reality and physical products are created. We do it all the time for our customers, but they rarely want to share their marketing strategies with competitors. So we have to try out our news stuff on our own. And we like to.
The Manufacturer, illustrated beneath, was born in 2013. Peter Ibsen wanted to give the firm an official face without using his own frown. And when Ibsens Fabrikker originally produced mascots for brands and sports club, a manufacturer made sense.
The Manufacturer is made by Adam Hansel. His drawings are unique and refined, and we love him for that.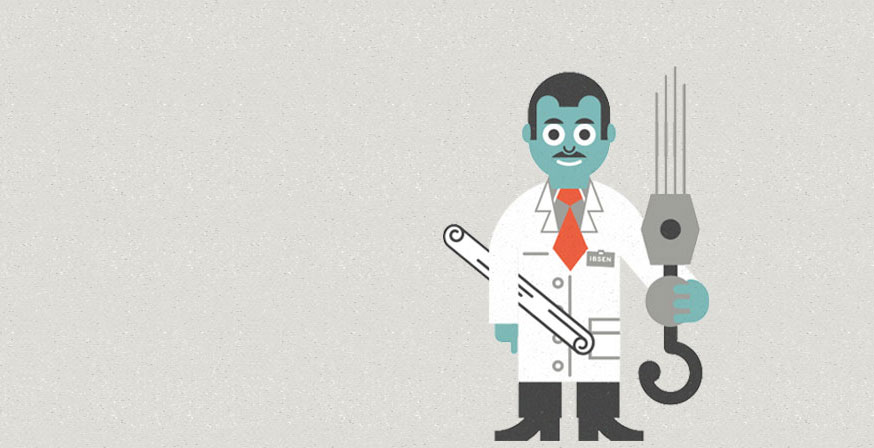 Now it's time for us to become physical with the good manufacturer. Actually you can say, we're at the same stage as our customers are, when they reach out to us. We have an object, an idea or a drawing on our mind. How do we convert it to a physical product, which turns heads and make people want to touch it?
We always work from the wishes of our customers and their descriptions. Then we consider, which factory, we should use. Is it a job for Bamsefabrikken, Luftfabrikken or Figurfabrikken?
In this case, we want to transform The Manufacturer into an eyecatching glass fibre figure. Like we've done so mange times before. A couple of our best projects are the striped bull for the football club AaB or the giant golf balls for Made in Denmark.
The next step is going from the two dimensional drawing of the figure to converting him into a 3D figure. That makes it possible to see him from the side and the rear.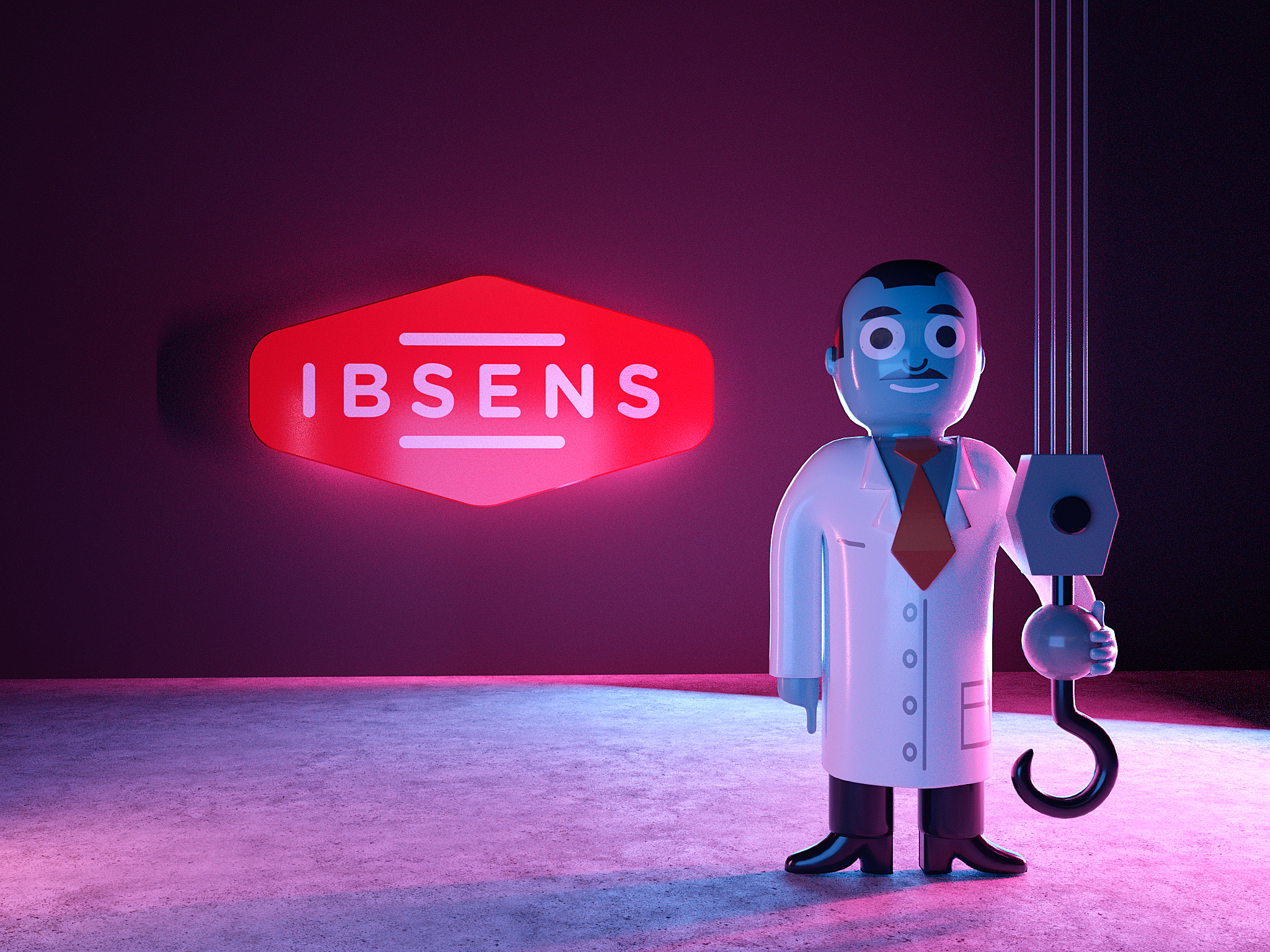 In the 3D visualizing we try out some of our ideas on the surface and finish. What sort of environment is it supposed to stand in, and how should it be mounted?
That's it for now. But we'll give you an update, when the design is done, and we're starting the product of the fiberglass figure.
If you have a product, a figure or a good idea, you want to convert to a real figure, then write us on [email protected] og give us a call at +45 4062 2927.
Email your questions
to our inbox
Your reply is often ready within 1 working
day. All questions are welcome.
[email protected]