Giant helium balloon made a full moon possible at Nephew's concert on Orange Stage
The audience did not believe their own eyes, when Denmark's biggest rockband pulled the moon down from the sky and had it floating directly above the iconic Orange Stage at this years Roskilde Festival. The giant helium balloon var lit up from the inside and measured a whooping 8 meters in diameter.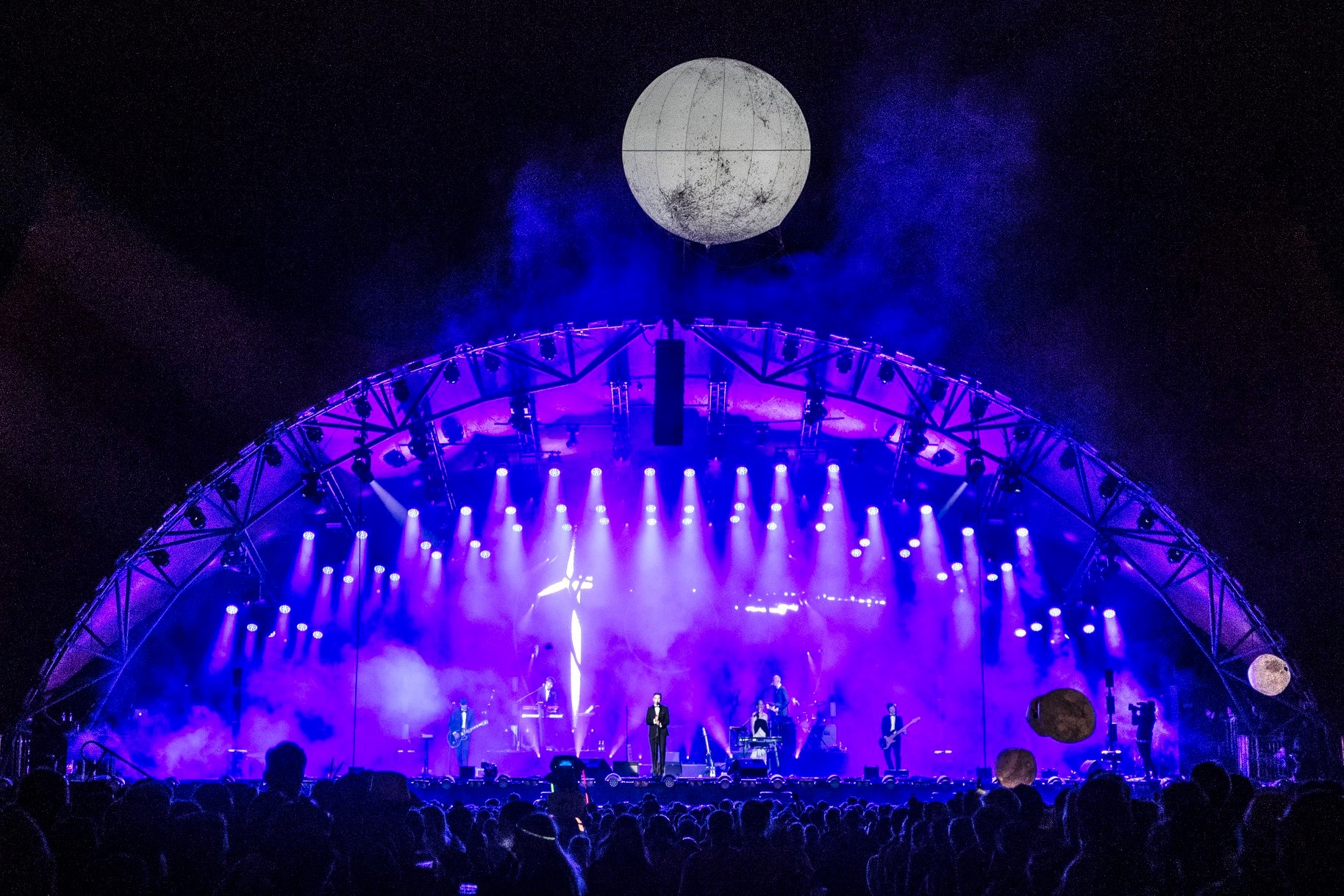 Giant balloon measuring 8 meters in diameter, printed with pictures from NASA of the moons surface brought the full moon to Nephew's 2018 concert on Orange Stage at Roskilde Festival 2018
What do you do, when you are Denmark's biggest rockband and you have a burning wish to bring the full moon to Roskilde Festival's Orange Stage at the exact moment the encore begins?
You do what Nephew did and contact Ibsens Fabrikker and ask them to produce a giant helium balloon measuring a whooping 8 meters in diameter, fill it with helium and pray to the weather gods that it won't be too windy to set it up.
However, alot of work did preceed the magical evening where the giant helium balloon, fully printed with the surface of the moon, soared above the iconic Orange Stage all while Nephew performed the encore "Sig månen langsomt hæver" (Rough translation "Slowly the moon rises").
The original wish for the balloon was for it to be 15 meters in diameter. Ibsens Fabrikker have since 2005 been in the business of producing and setting up helium balloons and fortunately Nephew's wishes were negotiable. With every meter you increase the balloons diameter, the risk for disaster rises as well. The force and buoyancy of these giant balloons are not to be underestimated! 🙂
The compromise was a giant helium balloon of 8 meters in diameter. Fully printed with pictures of the actual moon surface that were requisitioned at NASA which is "the place to go" if you want pictures of the entire moon surface.
While the LED lit giant balloon slowly appeared behind Orange Stage, smaller yet identical moons were tossed out amongst the audience. The smaller moons were also lig from the inside by battery driven LED lights.
All of this happened, while many audienced lit up their mobilephone lights which gave the appearance of a crystal clear stary sky. One could say that the stars alligned on this magical evening, which left leadsinger Simon Kvamm and the bands newest member Marie Højlund awestruck.
Continue reading about floating commercial balloons right here.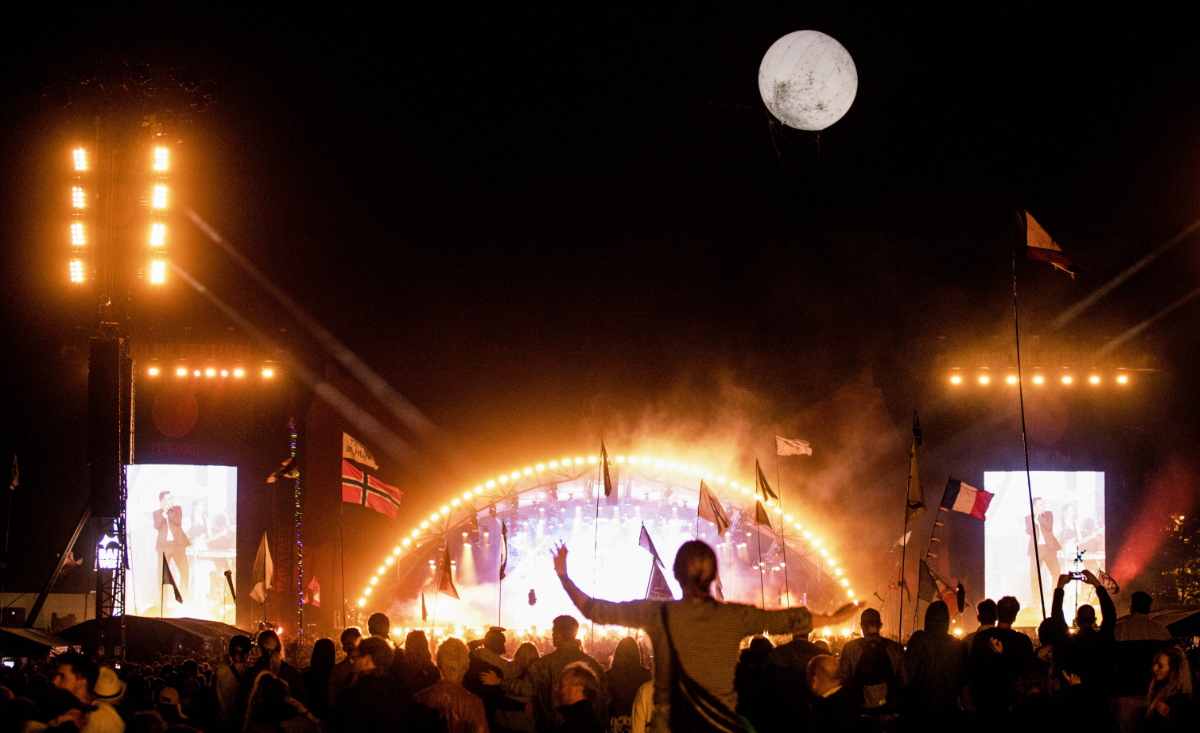 Email your questions
to our inbox
Your reply is often ready within 1 working
day. All questions are welcome.
[email protected]