PVC beer coasters with logo
Unique PVC beer coasters with logo for a very unique brand - the Mikkeller brewing company from Copenhagen, Denmark. So distinct in their visual appearance that you do not even have to mention the brand name or display the logo in order to know who we are talking about!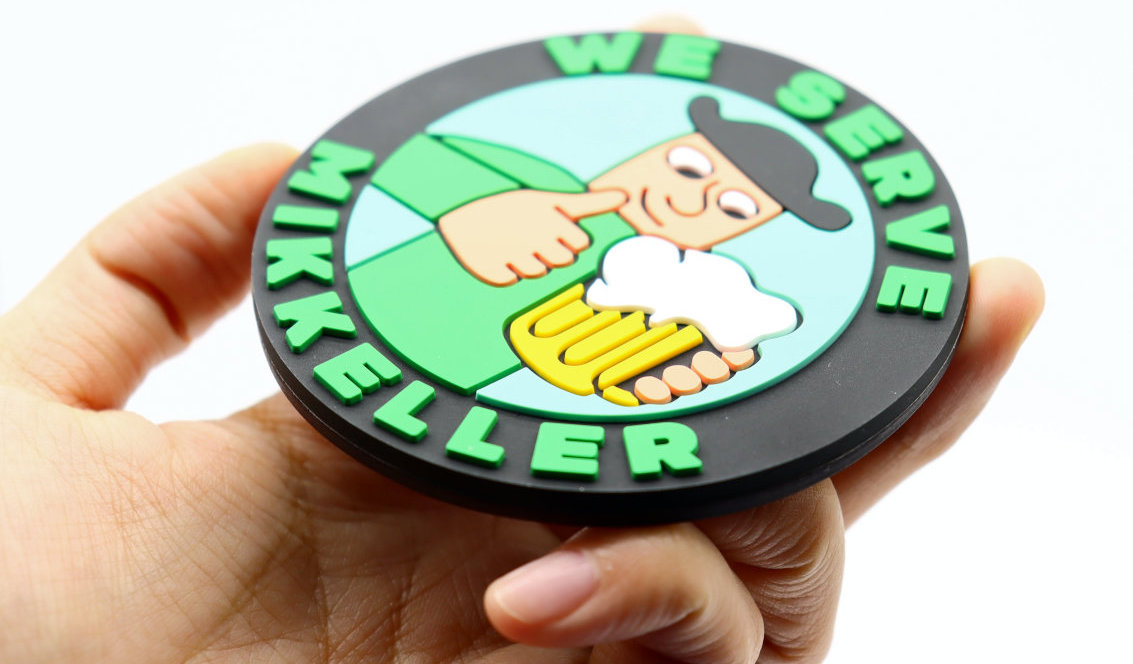 Mikkeller, a brand beyond the ordinary!
Behind the unique and highly recognizable illustrations that sorround the Mikkeller brand stands illustrator and art-director Keith Shore. Do yourself a favour and check this guy out on Instagram.
It is quite interesting to dive into the Mikkeller advertising universe of pictures, logotypes and illustrations. A random screenshot of 6 posts on Mikkellers instagram seems to say it all! People in pink latex-suits, smoking cigarettes (three at a time), side by side aesthetic illustrations and great looking product pictures??
What is going on here?? All rules are broken and it is impossible to find head or tails – Or is it really?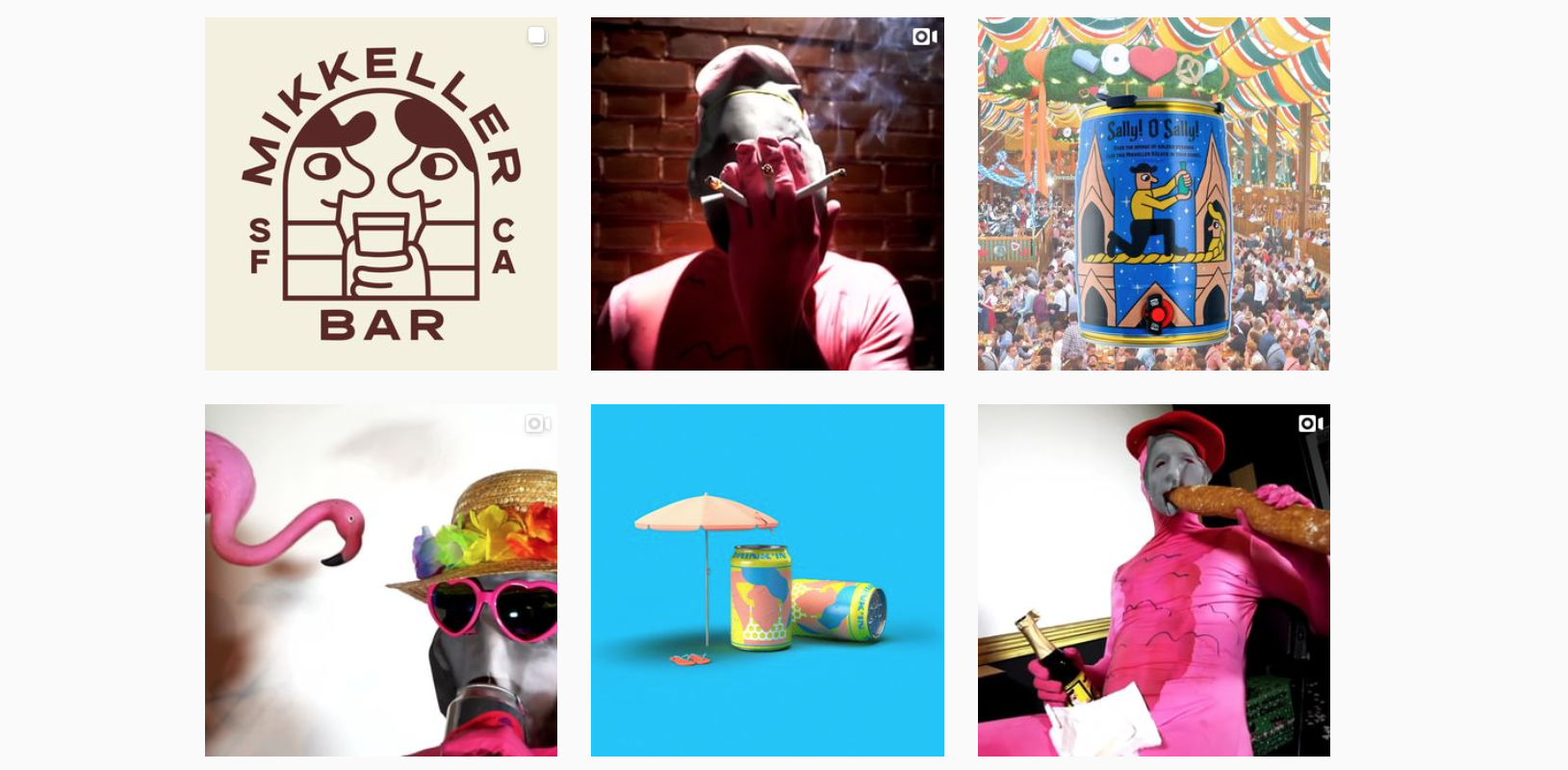 Rebellious branding paves the way a business for unique Mikkeller merchandise
Mikkeller still appear to be this start-up, cellar business despite the fact that they at this moment in time have bars/restaurants in 18 countries and employ about 600 people of staff . The visual appearance of the brand appeal to what we could call the "creative" segment. A segment that does not want to put in a booth with mainstream products, and they are willing to pay for a beer experience that is unique.
As supplier of Mikkeller PVC beer coasters with logo and other merchandise product we here at Ibsens Fabrikker proudly take the role of  idea-generators. A small procentage of our different advertising ideas and products are realized. Besides PVC beer coasters with logo we also produce inflatable products and keyhanges for the danish nomade-brewers.
Take a look at some of the cool merchandise that made it through the eye of the needle at Mikkellers webshop also notice that the majority of the products do not even bare the logo or the name of the company. Beer enthusiasts can spot a Mikkeller product from miles away anyway though!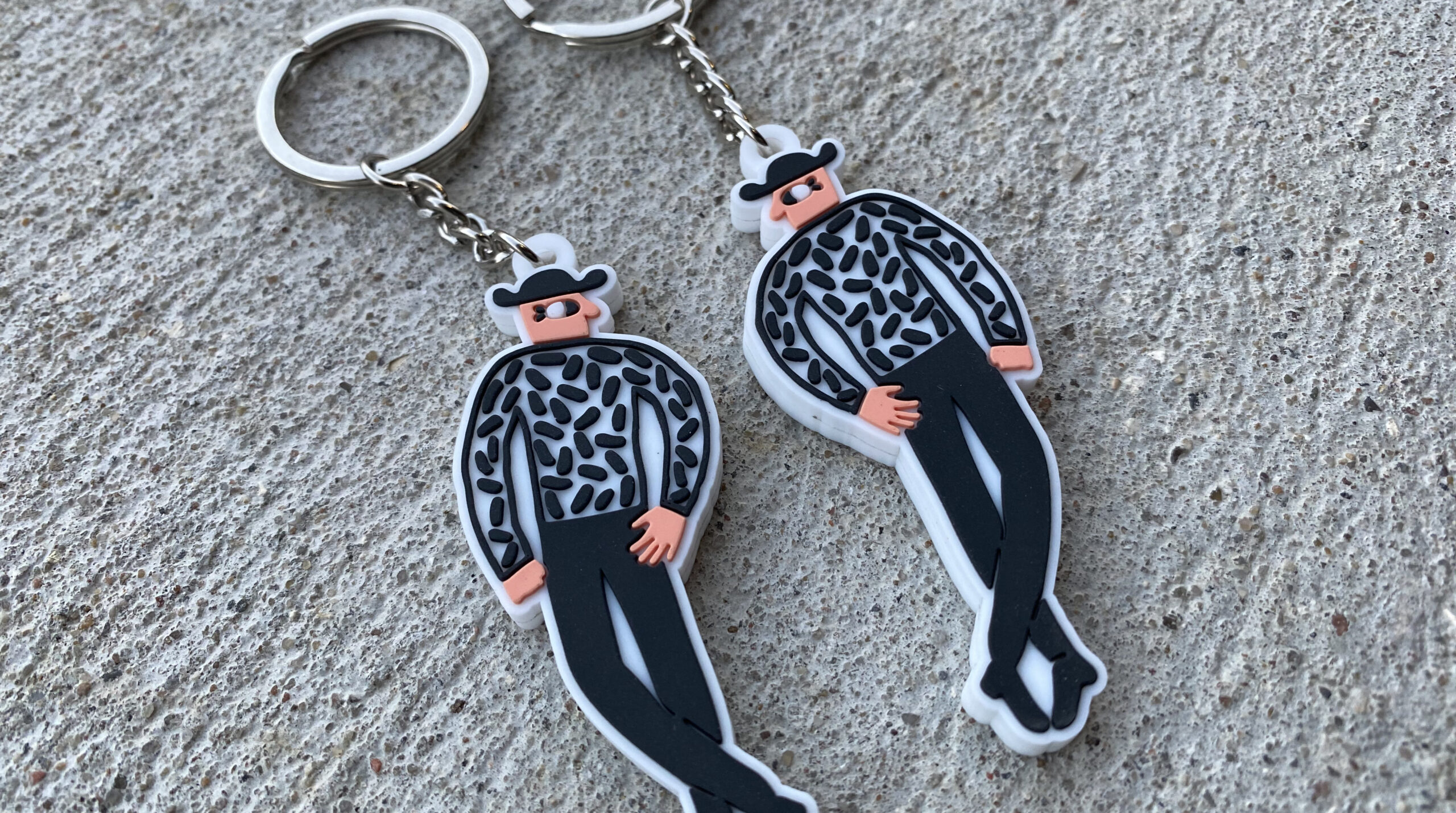 Retail, running club, book releases and restaurants all over the world
Mikkeller is founded by Mikkel Borg Bjergsø and his brother Jeppe Jarnit-Bjergsø. After a break-up brother Jeppe started a rival business "Evil Twin Brewing". The story about the two rival beer-brothers who (according to the media) have not spoken a word to each other since, add yet another interesting layer of mystique to the story.
Mikkeller can be found on the shelves of certain retail stores as well as in their own restaurants and beerbars worldwide. From Tokyo in the east to San Francisco in the west – See all locations here.
Mikkeller have establist their own running club, and also a cykling club. Again not something you would expect from a producer of alcoholic bewerages …. Hmmm.. alcohol and sport… could work 🙂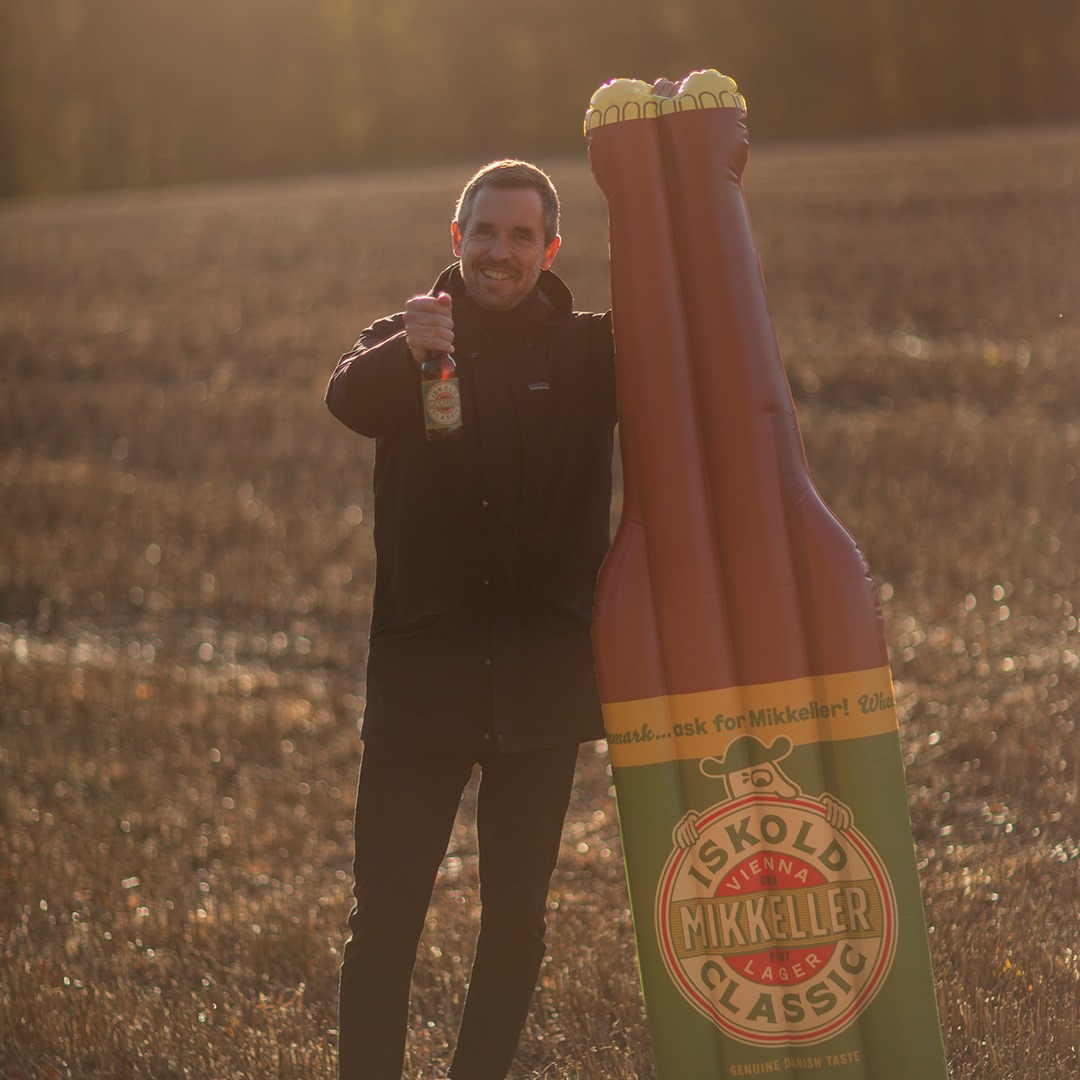 Email your questions
to our inbox
Your reply is often ready within 1 working
day. All questions are welcome.
[email protected]