Outdoor commercial balloon – The stripes are back in OB
Outdoor commercial balloon marked the day where the stripes returned at Odense Ballclub. The 5 meter tall jersey drew long looks from bypassers.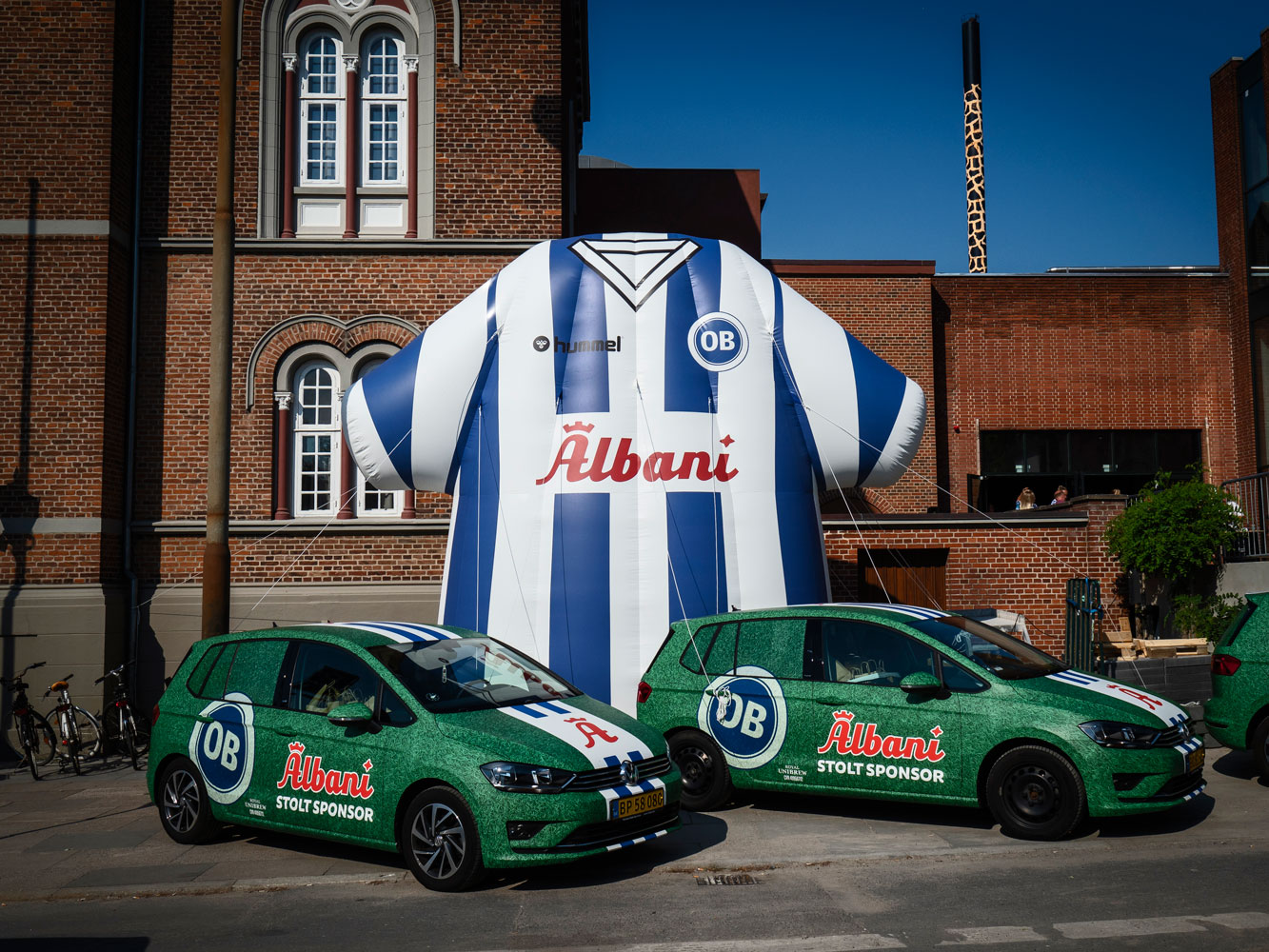 Under the slogan "The stripes are back #AltidOdense" and with a large outdoor commercial balloon, the flagship football club of Fyn, OB, marked the day where the broad stripes returned to the ballclub's player jerseys. Hummel is still the jersey sponsor, but after 16 years of Carlsberg as the main sponsor, the local beer brand Albani has returned to the jersey.
This outdoor commercial balloon can be found centerfield at EWII Park prior to OB's homefield games and by the fan zone as an inflatable eye-catcher.
We cannot rule out, that OB has been inspired by another inflatable jersey that Ibsens Fabrikker produced for AaB. However, the two are not identical in shape, and it is by no means wrong to be inspired by others 🙂
This commercial balloon is very easy to set up and take down. A cord is plugged in to a regular power outlet. Then the balloon takes shape as the built-in powerful air pump constantly fills the balloon. The air slowly seeps out through the many stitchings. This is principally the same way a bouncy castle works.
Should you feel inspired to use an outdoor commercial balloon as an eye-catcher for your events – please send us an e-mail or call us at (+45) 40 62 29 27.
Email your questions
to our inbox
Your reply is often ready within 1 working
day. All questions are welcome.
[email protected]