Giant inflatable cloud as an eye-catcher for expo's
In a very short time we created a suitable eye-catcher for Hostnordic, who will be soaring at future events. THe giant inflatable cloud is a perfect eye-catcher for companies who delivers cloudbased solutions.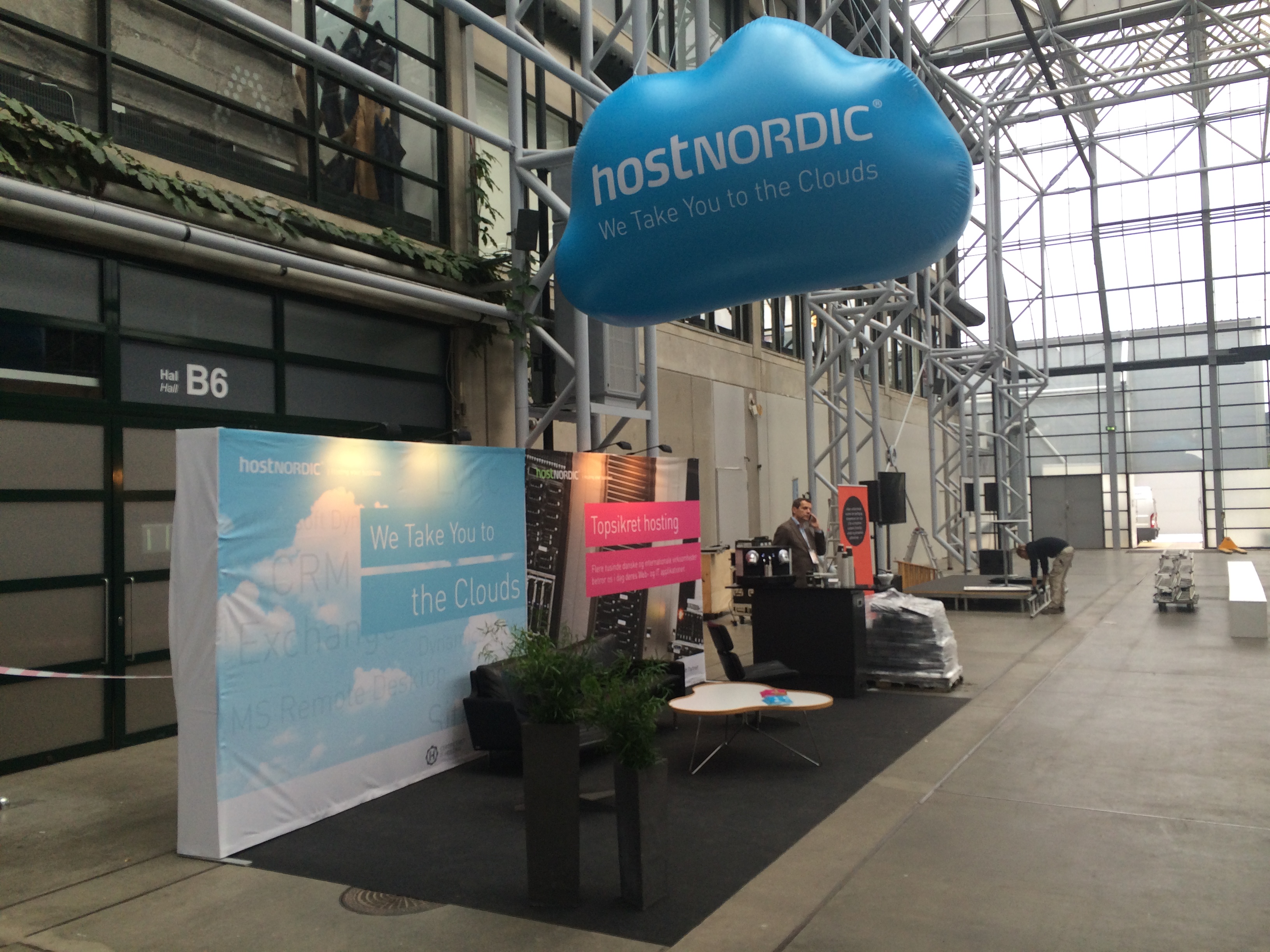 12 days. In that short amount of time, we delivered a giant inflatable cloud with all the accessories needed to Hostnordic, a company that sells solutions for storing data "in the cloud". Their cloud based company is illustrated beautifully at future events with this eye-catching balloon. It is infact at events such as these, that inflatable eye-catchers sets you apart from your competitors.
"We had this giant inflatable cloud of 3 meters made with our statement "We Take You to the Clouds" for our exhibition at Børsen IT Value. The cloud balloon gave our exhibition stand the wanted eye-catcher, and the collaboration with Ibsens Fabrikker was outstanding from the start" says Maiken Mark Larsen, who is the marketing coordinator at Hostnordic A/S.
At Ibsens Fabrikker we are very experienced in creating eye-catching marketing effects for exhibition, just like this giant inflatable cloud, which is guaranteed to draw attention to your stand. We have done this in many different ways, and every time we try to create something unique for our customers, just like we did with Hostnordic. See more at Luftfabrikken, or give us a call at +45 4062 2927, if you want us to make your exhibition to soar far above your competitors.
Email your questions
to our inbox
Your reply is often ready within 1 working
day. All questions are welcome.
[email protected]