A playful idea brought to life
When the Flying Super Kids were in Aalborg, Denmark, children among the visitors had the chance to play with the custom-made furniture from Ibsens Fabrikker and bObles.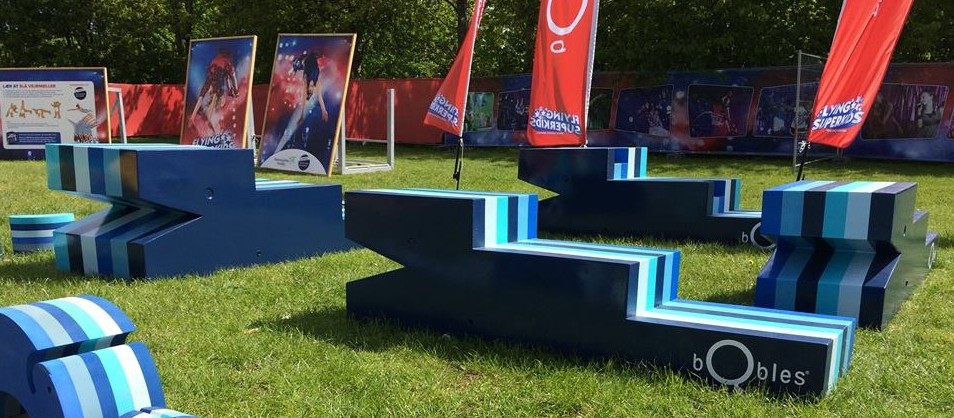 Crocs in sparkling fiberglass. Perfect childrens furniture for an area for playing, which bObles had set up for the Flying Super Kids tour in the summer of 2015. bOBles and the Childrens Accident Foundation cooperated on the play area, which were to motivate children into being active before the very active show.
The crocodiles are made in three colours, and we delivered a total of ten. They can be filled with water in order to be heavier and harder to move.
bObles has several practical childrens furniture and play areas among their former projects. We've previously cooperated with bObles on inflatable elephant tents for a play area just like this.
Email your questions
to our inbox
Your reply is often ready within 1 working
day. All questions are welcome.
[email protected]