Custom keychains – Replicating your product or mascot
Perhaps Ibsens Fabrikker has already designed your mascot character or your unique campaign element and even produced it as a plush toy or a costume? Our PVC shapes are an excellent and eye-catching gimmick to use as a give-away.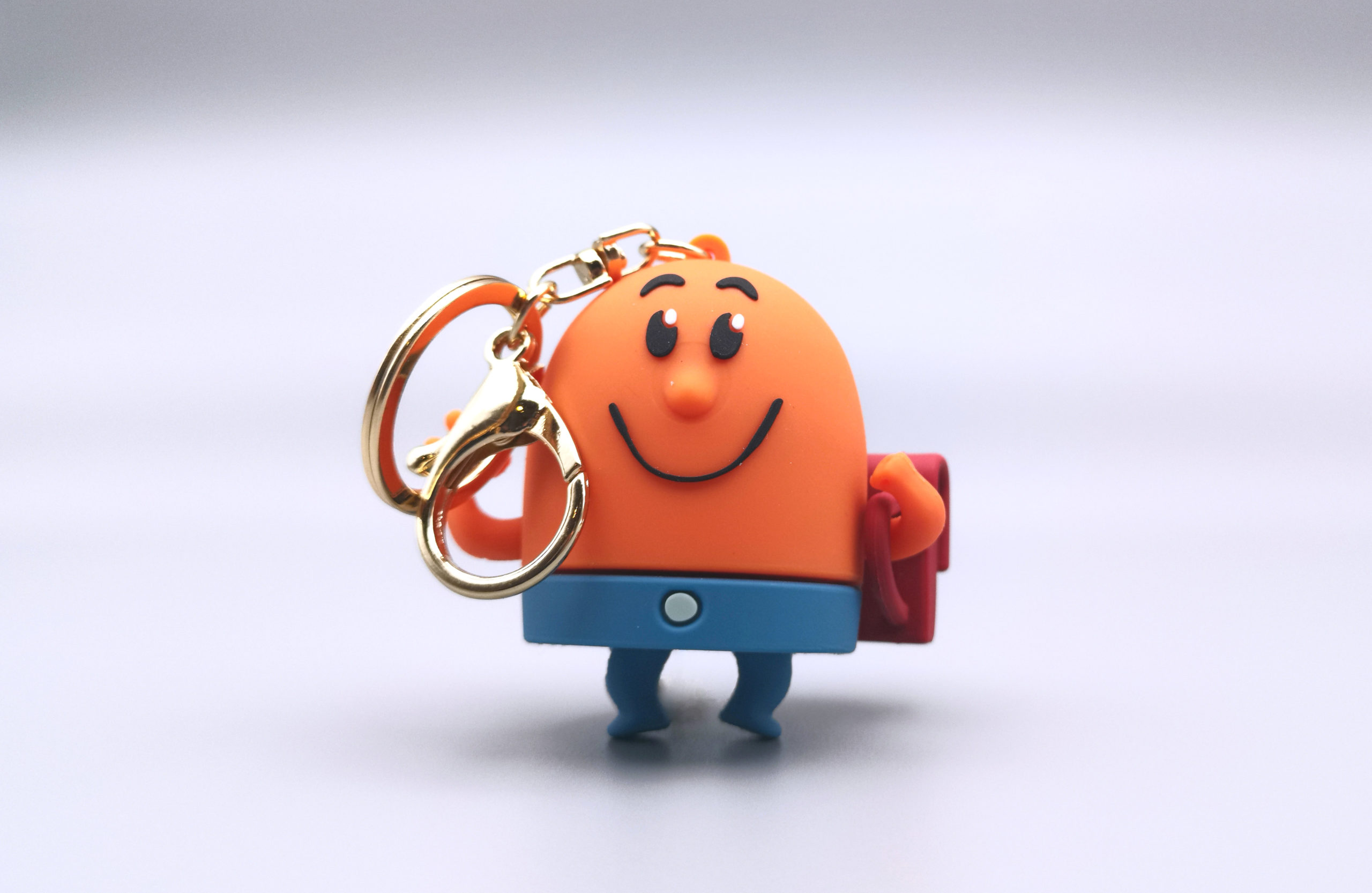 Endless possibilities with custom PVC shapes
Most products can be replicated in miniature format, as a molded PVC shape. The most important thing is, that the shape isnt too slim or slender, to avoid limbs breaking off. An example would be a mascot character with very thin and long arms, which would most likely break off, unless they are placed close to the body on the PVC replica.
This same technique can be use to produce board game pieces, decor, smartphone covers and so on. Should your design not be suited for this type of product, our in-house designers can assist you in redesigning the character in 3D to reach a shape that is fit for production.
We are able to produce unique molded PVC products in relatively small numbers – all the way down to 1.000 pieces.
All of our molded PVC products are made from evo-friendly Soft PVC / 100% Nontoxic Silicone. The products can be CE certified.
Molded silicone products
Silicone is another material that can be used to mold a given shape or character. The surface is not nearly as smooth as PVC but for some product that might work better. Silicone is also more elastic than PVC, making this method prefered for such products as phone covers or shapes that must be flexible.
If you have a fun idea that you want brought to life in PVC or silicone, don't hesitate to send us an e-mail or give us a call
Email your questions
to our inbox
Your reply is often ready within 1 working
day. All questions are welcome.
[email protected]