Summer is coming, and that's the season for Luftfabrikkens products! And we'll of course need new demo products for that. This time we highlighted our illustrations – watch how.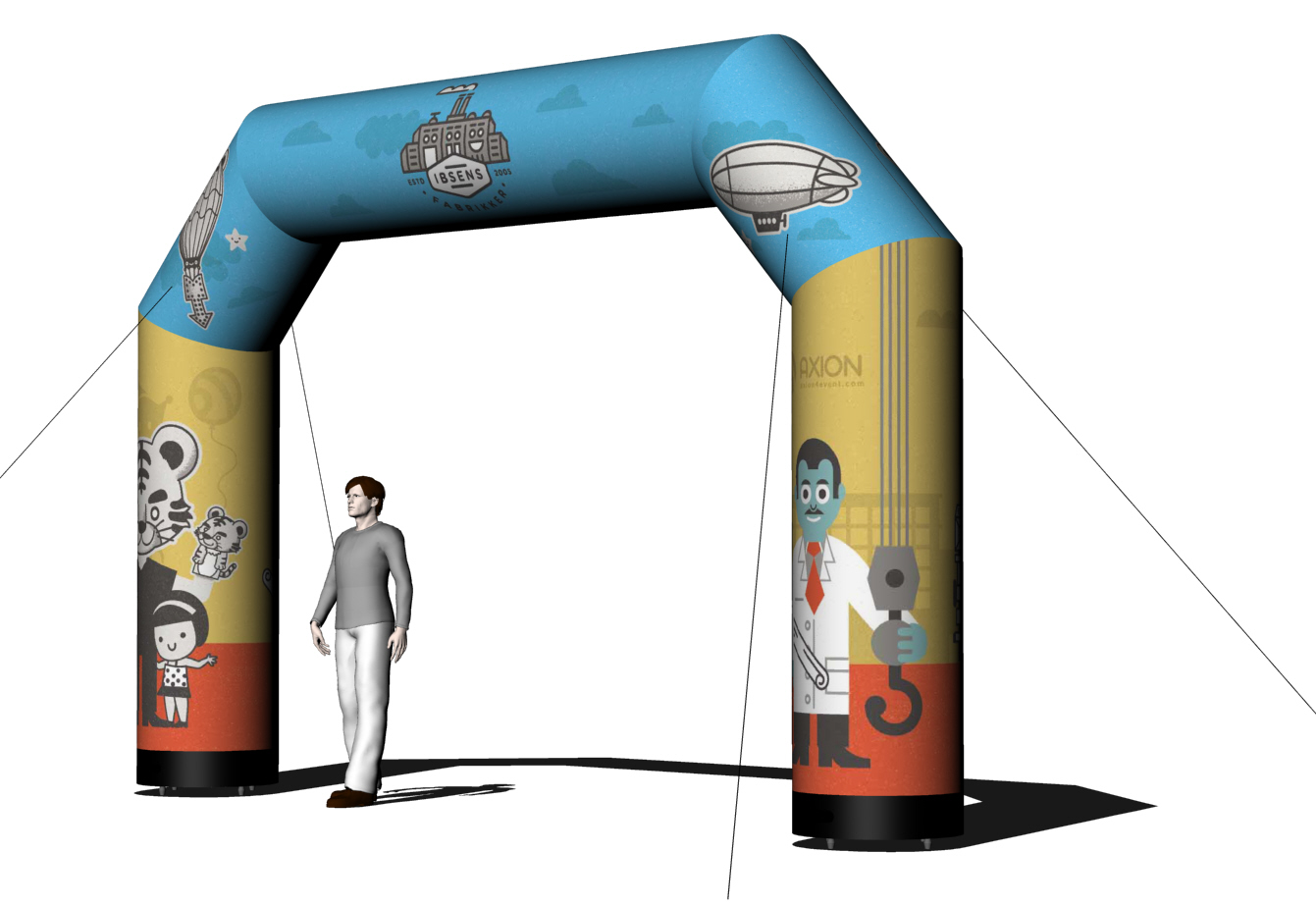 It's important that our product show what can be done in the world of inflatables – and how much details you can show in the products. And this time we really show, how you can use illustrations in inflatable advertisement. Our illustrations from Adam Hansels creative mind works, and because of that we focused on these.
All the opportunities are showed in our illustrations. And with those, we can breathe life into our demo AXION tent with inflatable columns and our inflatable arch – some of our most popular products.
Adams fantastic illustrations on our demo products show the possibilities, when it comes to the unique, inflatable products. It's really just your fantasy, which sets the boundaries, when thinking in design, colours and illustrations for our eyecatchers. So – do you have a illustrations in your graphical profile, which you want your company to be identified with – send us an e-mail and hear about, what we can do!