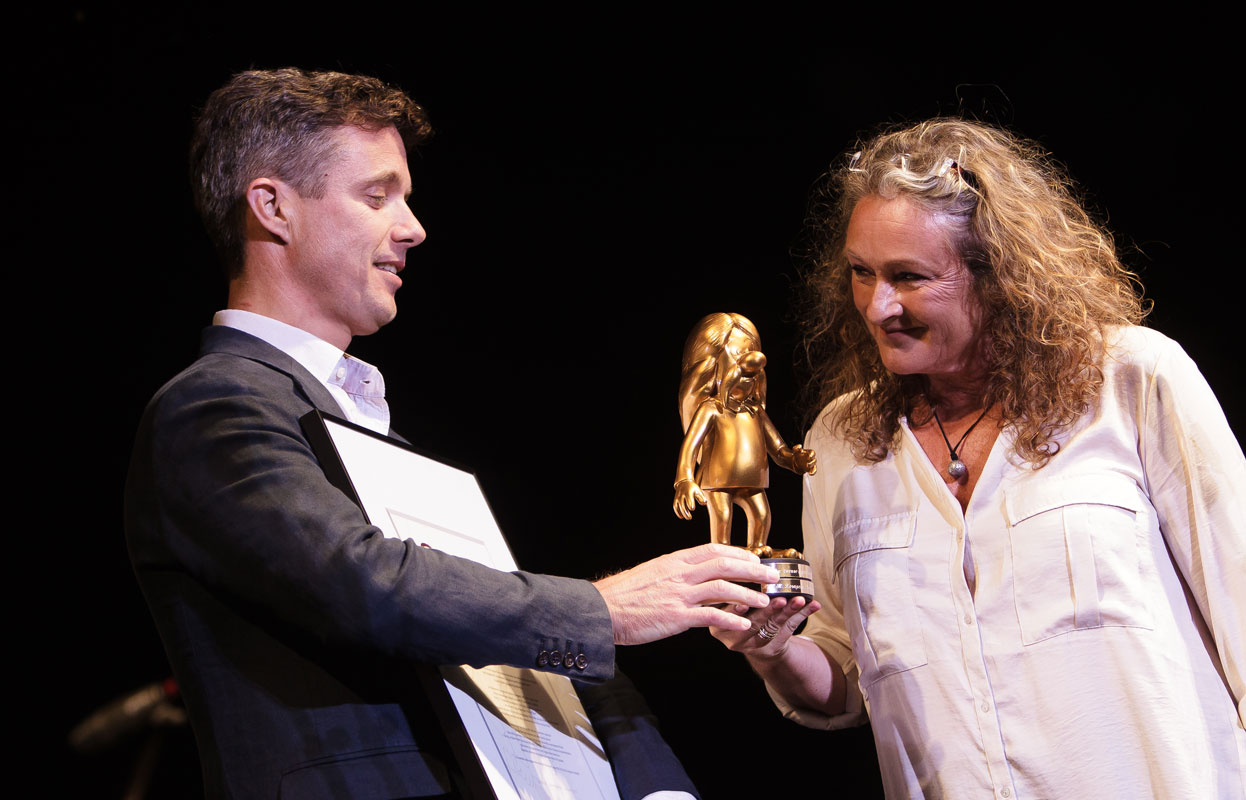 The Danish Crown Prince was the first owner of a olden Walther-statuette. The statuette was given to His Royal Highness Crown Prince Frederik, when he got the 'Polka Verner' endowment 2013. 

Crown Prince Frederik was given the endownment at Skanderborg Festival 2013. With the endowment he got a golden statuette, which pictures the beloved mascot of the festival – Walther. The golden figurine was one of finest creations from Figurfabrikken. Skanderborg Festival loved the idea, when we introduced it to them. A golden figurine picturing Walther. It became 25 figurines, and that amount was important. They had to be exclusive.
At the 7th of August 2013 the hot topic of the festival was Prince, who performed that day. But it was the Crown Prince, who got all the attention, when we was given the endowment and the golden figurine. The figurine and the Crown Prince was shown in all of the Danish media.
The endowment and the statuette was handed over to the prince by Kirsten Lehfeldt and Søs Egelind, who are well-known in Denmark. The Crown Prince showed up on the stage as a surprise and not only did he get the endownment and figurine. He also got to present the muscial royalty of the night. Prince.
The idea of making Walther as a golden figurine came from the Nybolig statuettes, which are just as exclusive and great. The snails from the Danish Nybolig commercials were made as golden statuettes. The statuettes was given to the best real estate brokers at their annually award show.