Huge, inflatable sets for fairs and events in the entire North. That is the idea behind AXION Nordic – a unique partnership between two people with several years of advertising experience.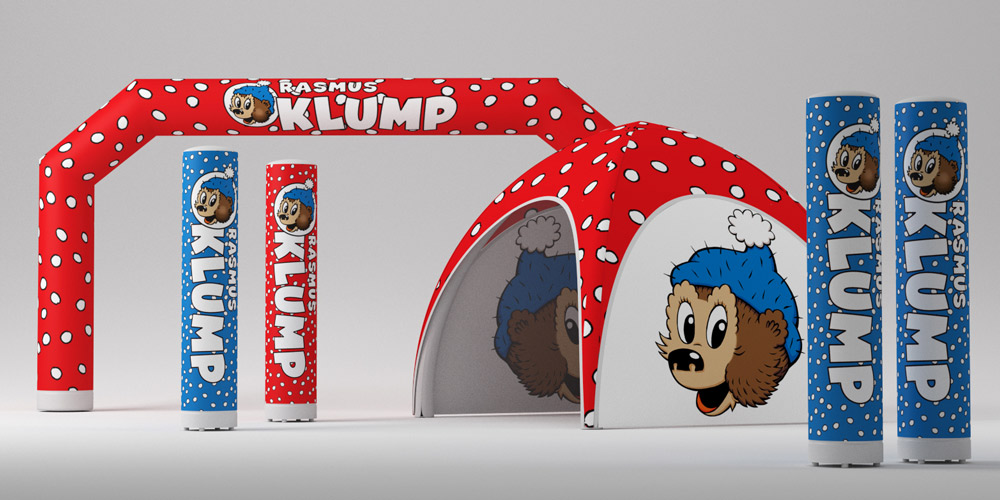 The AXION products are unique and custom made for every single client

In no time you can go from an empty lot at a fair to an amazing universe with the colours, designs and logos belonging to your brand. That i show the inflatable products from AXION work.
And they have been a huge success to offer Danish companies – both inflatable tents, portals and especially the whole package. Therefore we have decided to work even more with the AXION brand, and we found the right person to do so with.
AXION Nordic is a cooperation between Peter Ibsen – owner of Ibsens Fabrikker – and the graphic designer Michael Dahl. Together they combine the best of both worlds. Peter Ibsen worked with AXION products for years, and his knowledge in the world of inflatables stands stronger than any other in the whole of Scandinavia. Combined with Michael Dahls experience with 3D modelling and design, this creates the perfect know-how, which will help the customers. Together the duo have more than 20 years of experience in the world of advertising.
Ibsens Fabrikker has been the Danish AXION distributor for years. But AXIONNordic.dk will be the official distributor of the products in the entire North – which includes Denmark, Sweden, Norway and Finland.