Our mascot made as promotional power banks
Use your mascot or logo to create beautiful and unique promotional power banks.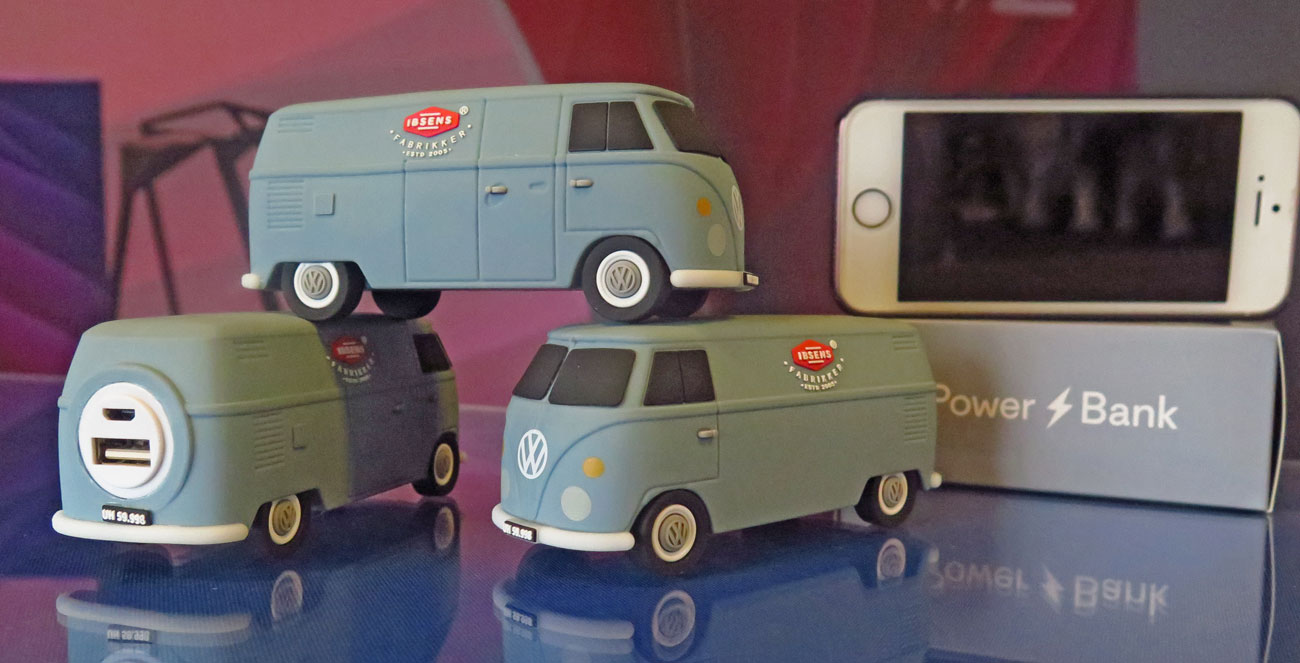 It started as a great idea. Then we tried it out ourselves. Our mascot van Bella was made into promotional power banks, so we could reach out to our customers with a useful and unique gift.
We're almost famous for our VW bus from 1967. Its name is Bella and it was in a Danish tv series named Krøniken. So it was an easy pick, when we needed something to try out the promotional power banks production. Bella became a row of beautiful and unique power banks, we can hand out to our best customers and make them remember us and our logo time after time.
If you company has a well-known mascot or a cool company car, this could be a great idea for you as well. You might have a product, which is easy to recognize on its shape alone. If that's the case, reach out!
We'll happy give you an offer on the production of promotional power banks in solid PVC. Make your logo, mascot or product become a part of your customer's office spaces. We start production at a minimum of 200 promotional power banks.
Email your questions
to our inbox
Your reply is often ready within 1 working
day. All questions are welcome.
[email protected]