From simple sketches to a complete mascot. We often develop a mascot from scratch. In those cases we spend a lot of time and energy drawing the right mascot for your brand.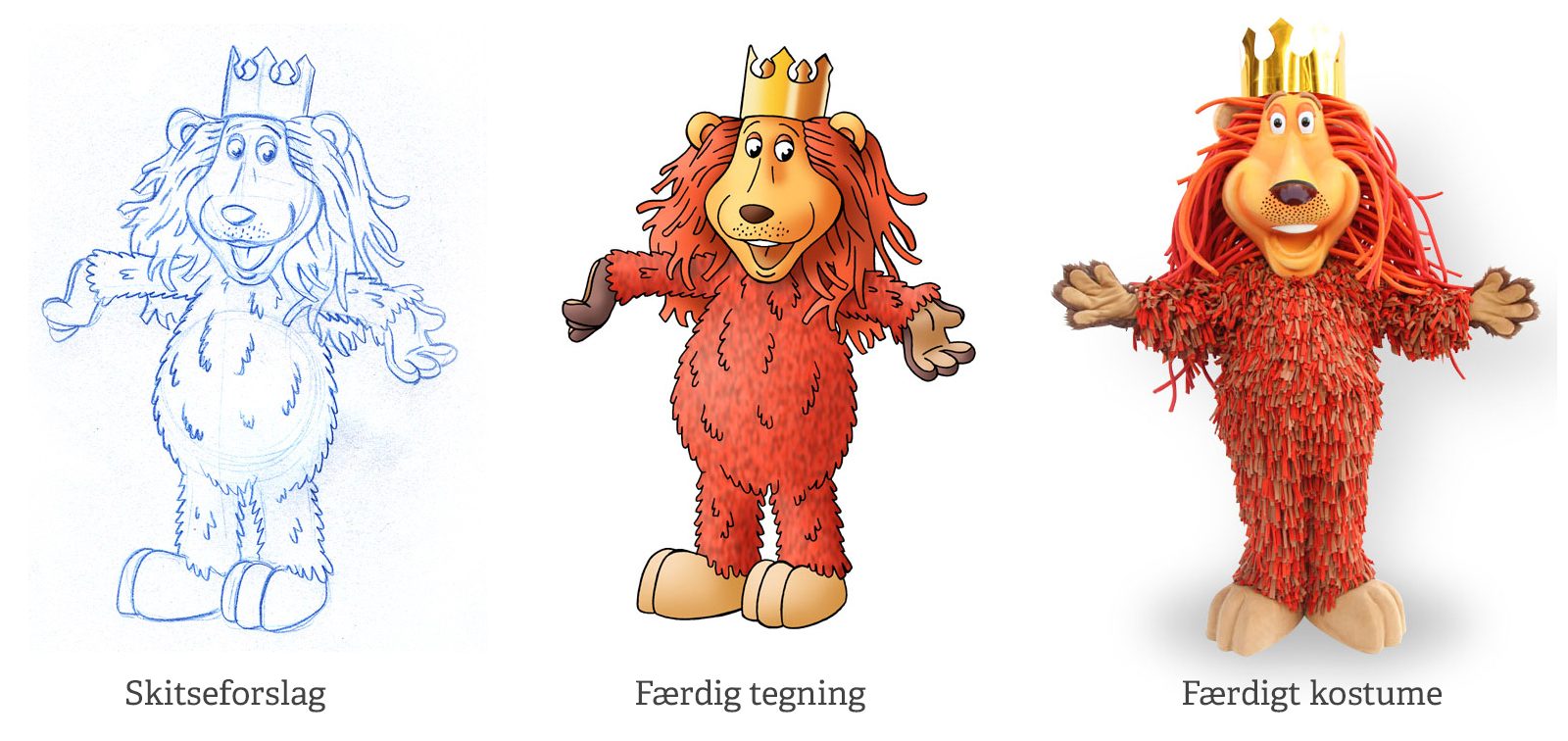 In a project where Ibsens Fabrikker assists in developing the mascot from the beginning, we use a lot of energy developing and drawing the perfect mascot or character.
The first part of the process is a dialogue with you as a customer, where together we define our target audience, goals and vision for the mascot.
We would also like to hear your ideas and thoughts about the mascot, before we begin illustrating.
Our talented artists have extensive experience in developing mascots and funny characters. Already through the first lines and sketches emerges an image of the final mascot: features, attributes and personality.
We initially produce a few different sketches for the mascot, that we show to you, and you will help select the one or more characters to elaborate.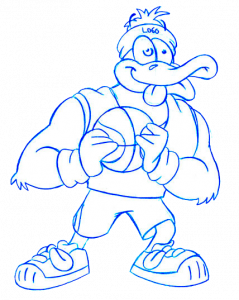 In the next stage, the mascot is detailed and elaborated. Different variations, movements, positions and situations are constructed, and you as a customer once more help choosing the drawings that are right for the mascot.
Coloring is a separate discipline. Our illustrators usually prepare a series of color proposals that fit the character or mascot, and together we adjust the mascot's colors and shades to suit the purpose and desires.
Finally shadows and details are added to the illustration, and the mascot is finished.
If the drawings should be used in marketing and merchandising of the mascot, such as a coloring book, advertising, animation, etc. we can assist in that too.
The rights to the illustration of the mascot belong to you, once you have paid for them.
Based on the final artwork, we can then embark on manufacturing a mascot's costume, stuffed toys, piggy banks or other merchandise.
Email us or give us a call at +45 40622927 if you have an idea that you want 'teddyfied'.
Email your questions
to our inbox
Your reply is often ready within 1 working
day. All questions are welcome.
[email protected]