Skydancers in the audience at the reopning of the Danish football league
When no audience is allowed in the stands, new ideas arise.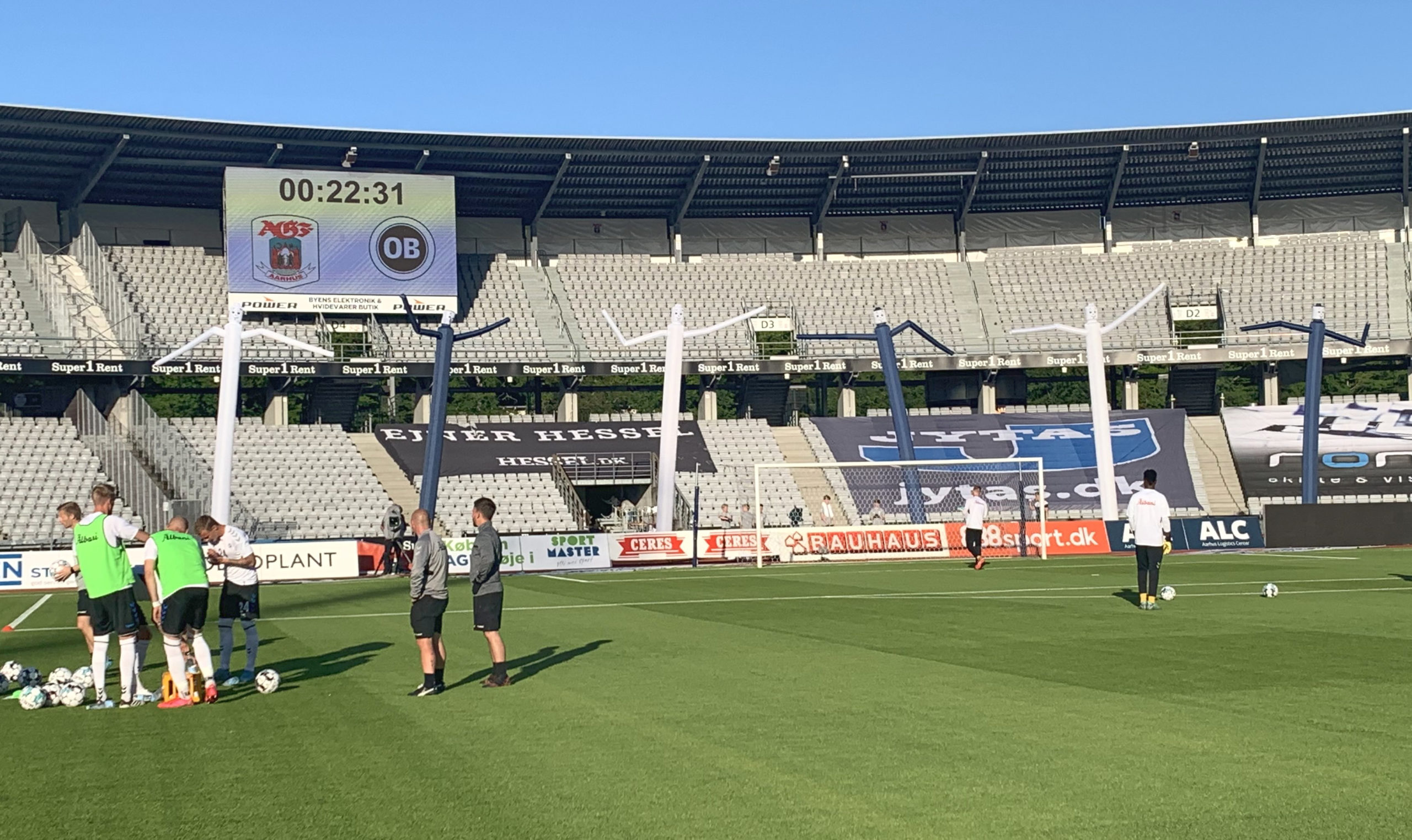 Extraordinary circumstances requires new ideas and innovation. To AGF this was exactly what was needed, when the danish Superliga was about to reopen with no fans allowed in the stadium. To create a game-like atmosphere for the players and for viewers at hope, for the first time ever the AGF stadium was converted into a virtual stadium, with people joining the game through live chat and streaming. The virtual stadium was the first of its kind.
However, to AGF it was not entirely enough with the virtual attendees, and a bit more was needed. To create life and real physical motion in the stands, 12 large skydancers were produced in the signature colors of the football club, and placed around the playing field.
A skydancer is a simple product to work with, despite being about 6-8 meters tall in most cases. The textile tube is mounted to the blower with velcro and the blower connected to a regular power outlet, and the skydancer comes to life.
Skydancers are produced in several variations, and we are ready to help you visualize your ideas and give you a quote on the project.
Drop us an e-mail og give us a call, and we will be ready to help you.
Email your questions
to our inbox
Your reply is often ready within 1 working
day. All questions are welcome.
[email protected]