Giant versions of the iconic Royal Copenhagen products gets a loving, artistic hand around the country. Figurfabrikken produced the plates and more, which the design icon used to market themselves aestheticly.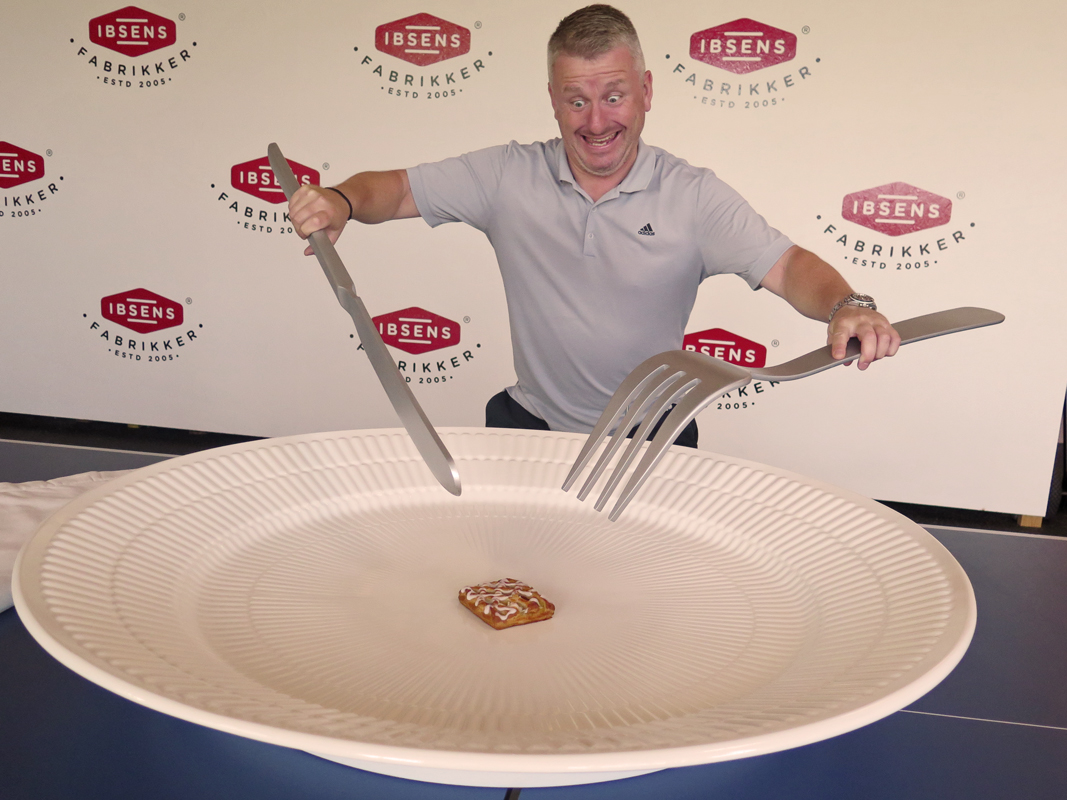 On the picture it doesn't actually shows, that it's Royal Copenhagen cutlery and plate. But there's a reason for that. These oversized copies of the Danish design icons products has the purpose to be painted in public.
Royal Copenhagen shows the way with aesthetics in marketing as an event form – right in front of the customers.
In their three flagship stores they'll paint the gigantic Royal Copenhagen sets. An artist paints on of their iconic patterns on the plate, knife, fork and napkin from Royal Copenhagen.
And the giant plate, knife, fork and napkin – in three sets – are produced at Figurfabrikken.