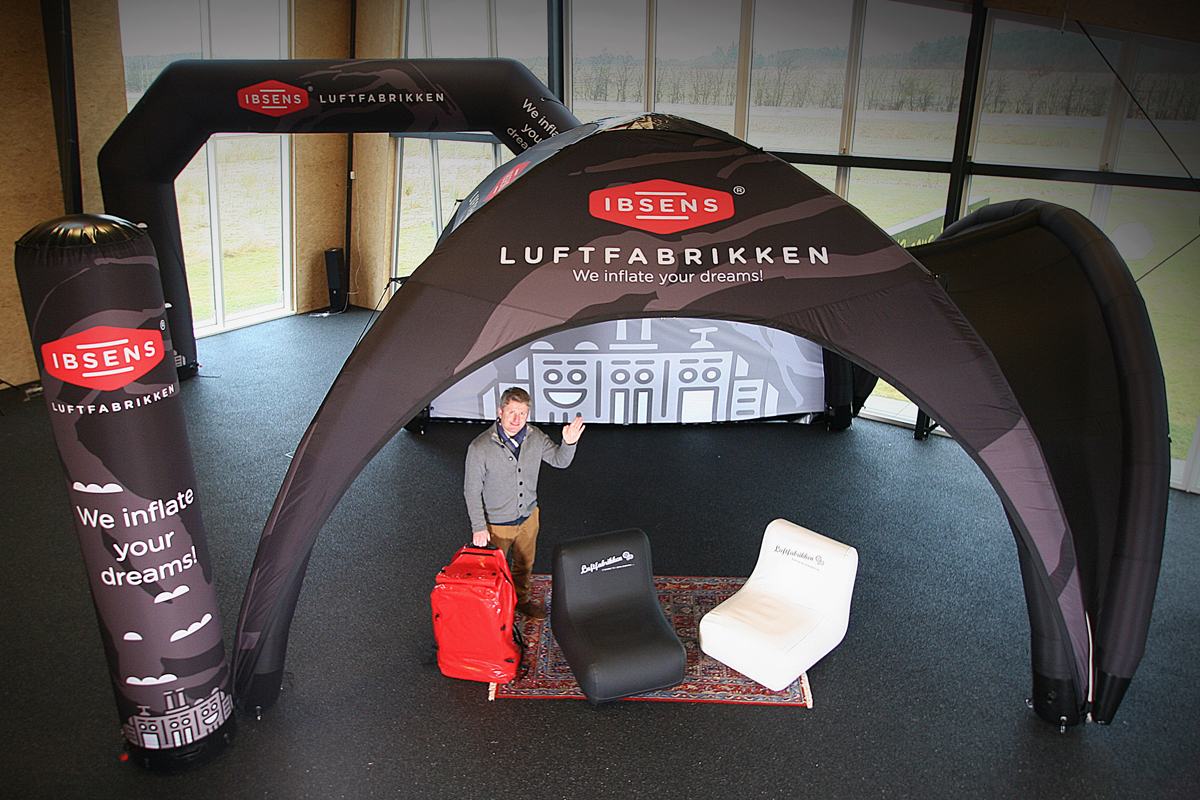 We're not full of hot air, come see our inflatable products with your own eyes.
Here at Luftfabrikken we know how difficult it can be to buy a product without seeing it or feeling the quality of it.
We did something about that! We proudly present you our personal inflatable promotional products in our very own showroom.
Silent inflatable products
Inflatable products have always been noisy and a bit difficult to handle. Noisy because of the air supply that constantly blows air into the object. Difficult because you're dependant on constant access to eletricity.
Now it's possible for our costumers to experience how simple and easy it is to set up and break down these eyecatching advertising columns.
With these products we solve both problems and can proudly present, what we think is a whole new standard of mobile advertising objects for outdoor use.
Call us at +45 40 62 29 27 to hear more – or book an appointment for a demonstration here at our showroom in Pandrup.
Inflatable closed products – pros:

– Incredibly easy to set up – can be done by one mand in approx. 10 minutes
– No electricity required
– Countless possibilities of combination and several tents can be united
– Both for indoor and outdoor use
– Can  be used at places that are hard to reach
– Requires minimum space when transporting them
– They stand strong, when wind and storm blow regular tents away
Can be used for:
– Selling products outside your store
– For decorating your store or as a 'sales island'
– For events, roadshows, festivals and carnivals
– As eyecatchers for store openings and birthday campaigns

Prising examples:

–  Inflatable columns – starting at 6000,- DKK (1000$)
– Inflatable arches – starting at  20.000,- DKK (3500$)
– Inflatable AXION tents – starting at 20.000,- DKK (3500$)
All examples of prices are + MOMS/VAT