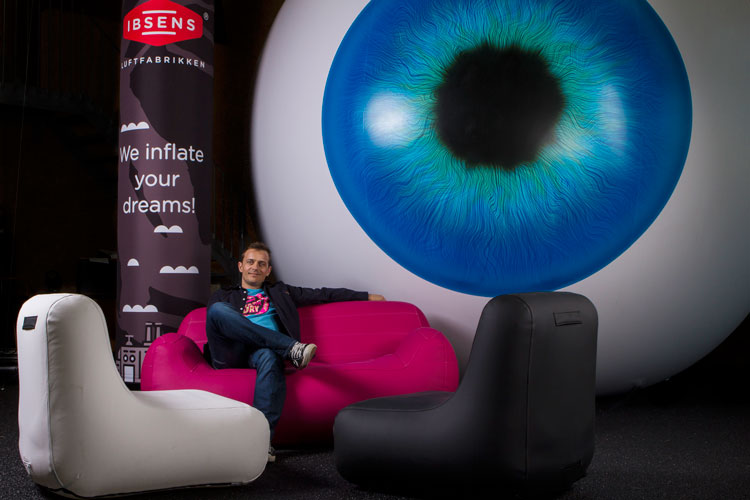 At Luftfabrikken we asked ourselves: "How do we symbolize that we create eye catchers to the thousands of cars that passes our showroom?" We came to the conclusion that a giant eyes in four meters in diameter would do the job. The eyes looks out on passing cars from our panorama windows at the showroom.
After we inflated the eye in the showroom, people came to us saying they felt that someone was watching them, when they passed our showroom. A response we really enjoyed.
The eye can be seen behind manufacturer of eye catchers, Peter Ibsen. And Peter is actually the only non-inflatable object on the picture. Everything els on the picture – lounge furniture, advertisement columns and the eye – can be inflated in a few minutes. And when the setup isn't used, everything can be fit into the trunk of a car. It doesn't take up anymore space than that!
We call it eye catchers on the go. Read more about our amazing inflatable world on www.luftfabrikken.dk/en.