An inflatable fair stand is the newest product in our line of AXION products. Ibsens Fabrikker now delivers tripods with inflatable columns. They're easy and practical, when you need to market yourself outside the office space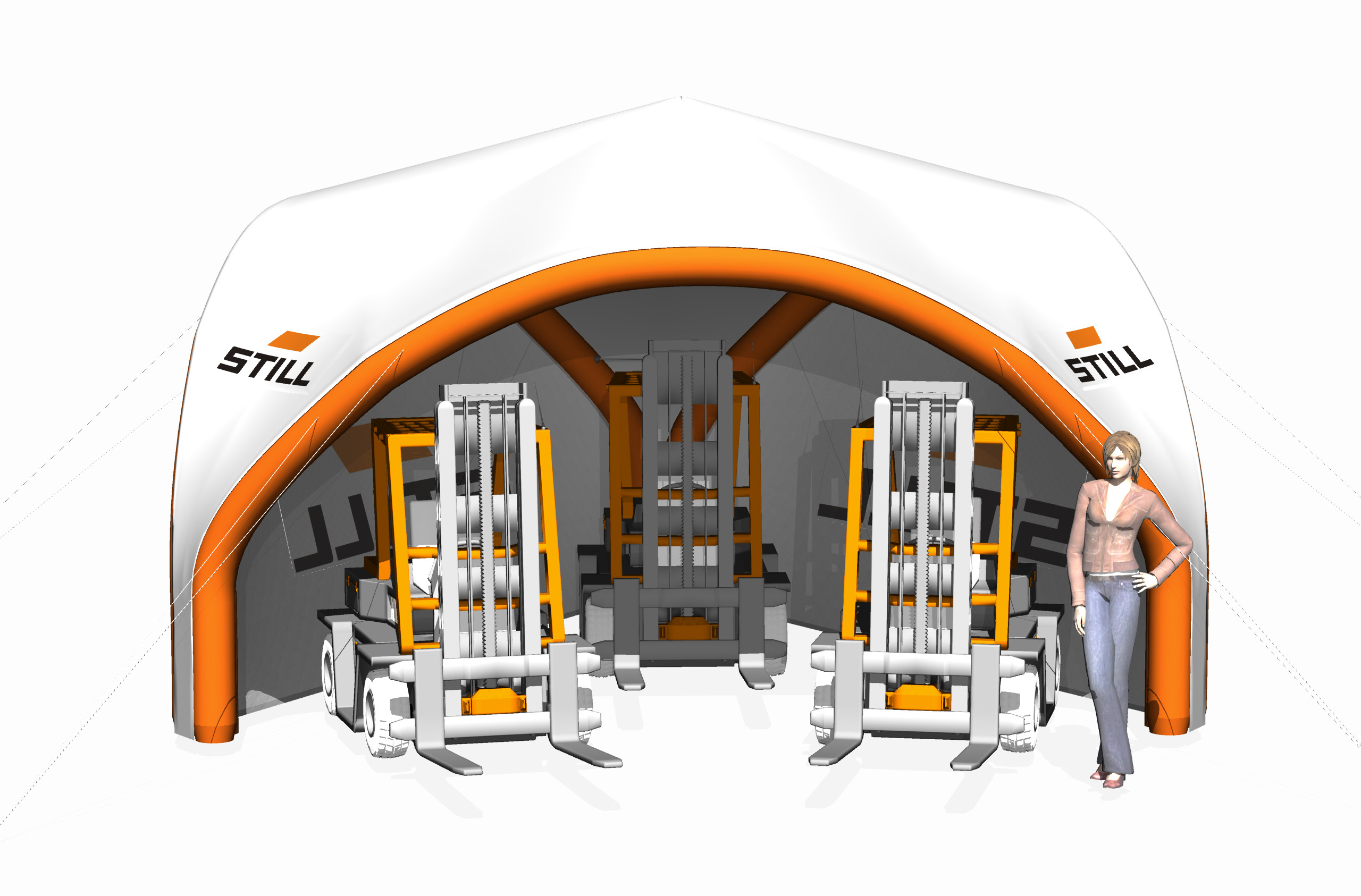 For a fair, mass or different activities indoor we've previously recommended our AXION event tent for a long line of customers. But now Ibsens Fabrikker are ready with an alternative product – our AXION tripod. With inflatable columns, the inflatable stand for fairs is both quick and easy to bring to different events from place to place.
The new tripods can both be a supplement and an addition to our event tents, which we've produced for many of our customers. The huge openings in the stand makes it easier to show off a product or a message for bypassers – especially with the removable sides.
With a tripod we move away from the shape, which we know from the AXION event tents. It comes with benefits.
The tripod is used better indoors, where you don't have to cover for rain and wind. Both product and message is shown to the bypassers in the best possible way – they get highlighted! The custom-made tripod in your choice of design, logo and colours does that. But if you need to use it outdoors, you can add the removables sides.
Do you want to step it up a notch? The columns can be integrated with LED lighting, which really draws the attention of the bypassers!