Unique marketing gimmick based on common recognition
AB Catering distributes food on a daily basis, so their trucks are very common on Danish roads. We tried to take advantage of that fact by creating recognition for the Danish company at fairs.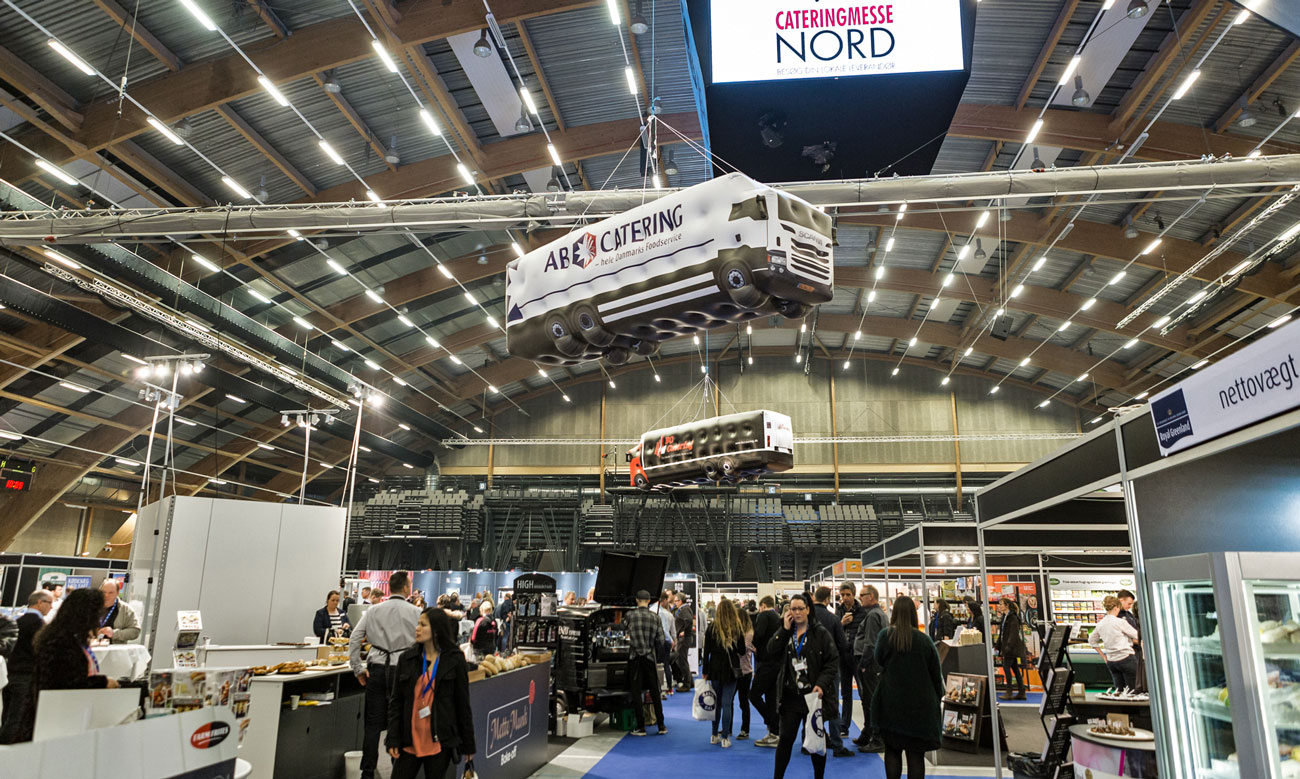 A huge potential in recognition. That's what AB Catering wanted to use at the Danish Catering Fair in Aalborg. By using this fact, they could create visibility for their brand. The easy solution was to get a hold of two of their very recognizable trucks, which are very common on the Danish road. But it wasn't possible to get them into the fair center. Inflatables were needed.
As an alternative, AB Catering cooperated with Ibsens Fabrikker on getting two inflatable trucks – four metres long – into the fair as an unique and eye-catching marketing gimmick. It created recognition without all the hassle of getting the actual trucks into the fair.
Do you need recognition as a creative marketing gimmick on fair and other indoor events? Find inspiration in our lookbook.
Email your questions
to our inbox
Your reply is often ready within 1 working
day. All questions are welcome.
[email protected]