An entire fleet of inflatbale, giant tires – every one of them four metres heigh! In no time they can go from a small, compact unit to a fantastic eyecatcher, which can remind customers to get their summer tires back on.
It's our biggest order so far here at Luftfabrikken. It's 35 of these giant tire replicas, which we produced for the norwegian tire dealer Vianor.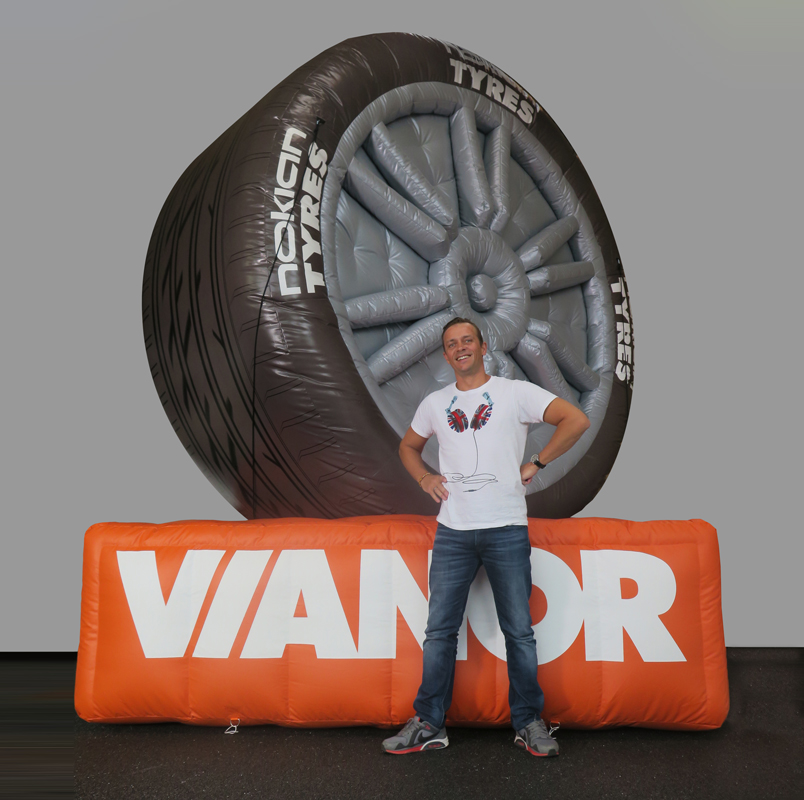 The giant tire replica is produced with Vianor and the tire producer Nokian Tyres. Using 3D visualization and dialog, we made the deadline and delievered the tires in time, so Vianor can send a message to their customers – in a funny, exciting and attention-drawing way!
– It was an extremely short deadline. But we knew it was important for Vianor to get this message out. They need it now – not in a couple of months, when we're late into the summer or spring, says Peter Ibsen, owner Luftfabrikken and Ibsens Fabrikker.
Read more about the giant tire replica at Luftfabrikken.