It was a day in the name of speed, when Team Peugeot showed the way at Peugeot Rally on Nysumbanen in Denmark. Both when it came to racing and drawing attention in a creative and eyecatching way.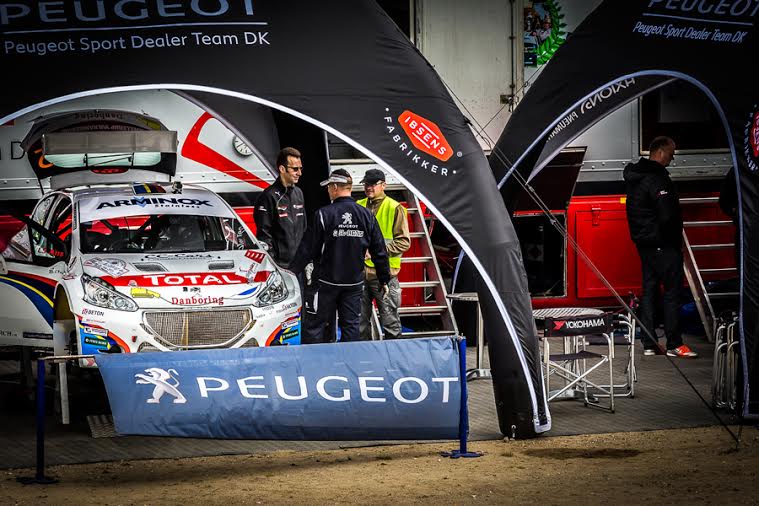 Luftfabrikkens popular inflatable tents – AXION – proved their value once again! At Peugeot Rally on Nysumbanen (The Nysum Racing Lane) in Denmark, we saw it with out own eyes. The tents were being used in all sorts of way, which are valuable at a racing event. We got great response from Team Peugeot, and the two tents got great response from the audience – the branding was great! An inflatable tent like AXION is actually much more than a regular tent. It is also an eyecatcher, which visualizes your brand to the worl – and it did exactly that for Team Peugeot at Peugeot Rally. 
"The AXION tents from Luftfabrikken are highly usable before, during and after the race. We can remove the walls, when we work on the cars, so the audience can see, what's going on. We can merge the tents and close of the sides at night, when we want to be social and talk about the outcome of the day," said Christian Jensen from Team Peugeot. 
AXION is an inflatable tent, which is also airtight. It doesn't depend on electricity to a noisy fan. That's just one of the features, which makes the AXION tents so popular. Do you want to know more about, how you can get your personal and unique AXION tent, please send us a mail at  [email protected] or call us at +45 40 62 29 27.