Create the ultimate afterski-mood for your next event. Ibsens Fabrikker has the solution – listen up!
Ibsens Fabrikker has been a synonym with innovative and creative solutions for eyecatching since 2005. With these incredible, temporary "dance halls", we expand our list of products yet again.
An IGLOO dome can be the center of attention that will make your next event a succes. The smooth lighting comes from indoor projecktors on the covered PVC, which can be designed the way you want it. The illuminated igloo is inviting and amazing for the bypassers. Combined with a nice cocktail and an amazing DJ, you"ve just arranged the perfect party.
The construction is simple and robust, which is why the IGLOO is widely used on ski resorts and festivals. You can use your IGLOO for months at the time. So you can use it for long term events, where a suddle lounge mood is perfect.
We can deliver your IGLOO as 6, 8, 10, 12, 15 and 20 meters in diameter.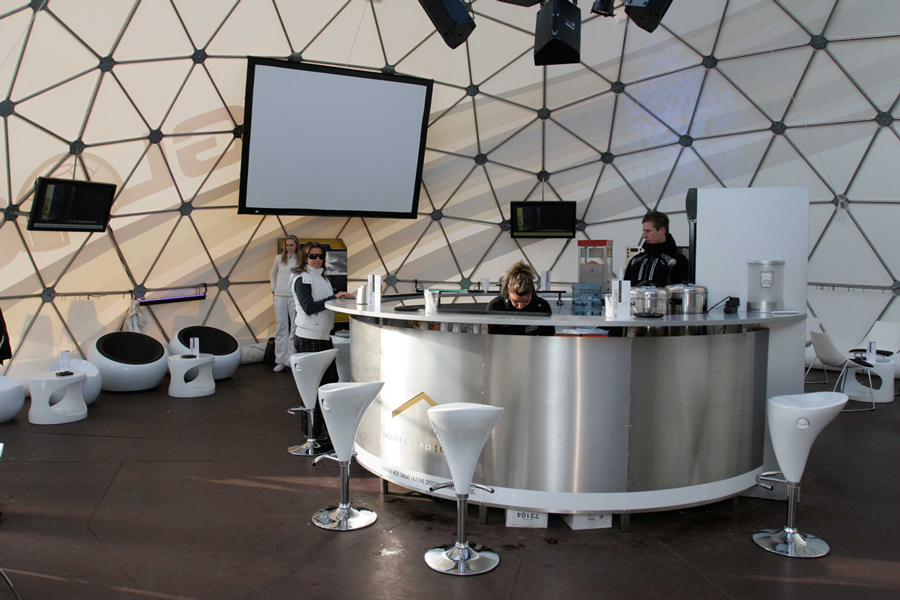 If you"re in need of a temporary construction on 70 to 300 square meters for your next event, you should really consider using this amazing alternative to a regular tent. Go all in on the visual expression!
As always you can catch us on  45 4062 2927, where we"ll be ready to inspire and advice you to the perfect eyecatcher!
Ibsens Fabrikker are way more than igloos and visual effects. Check out our three factories:
Luftfabrikken – Inflatable commercial 
Bamsefabrikken  – Mascots, teddies and children concepts
Figurfabrikken  – Oversized products and effects in fibre glass