Eyecatching for stage performance is becoming another one of our qualification here at Ibsens Fabrikker. That is clear after a job for the upcoming band Reptile Youth.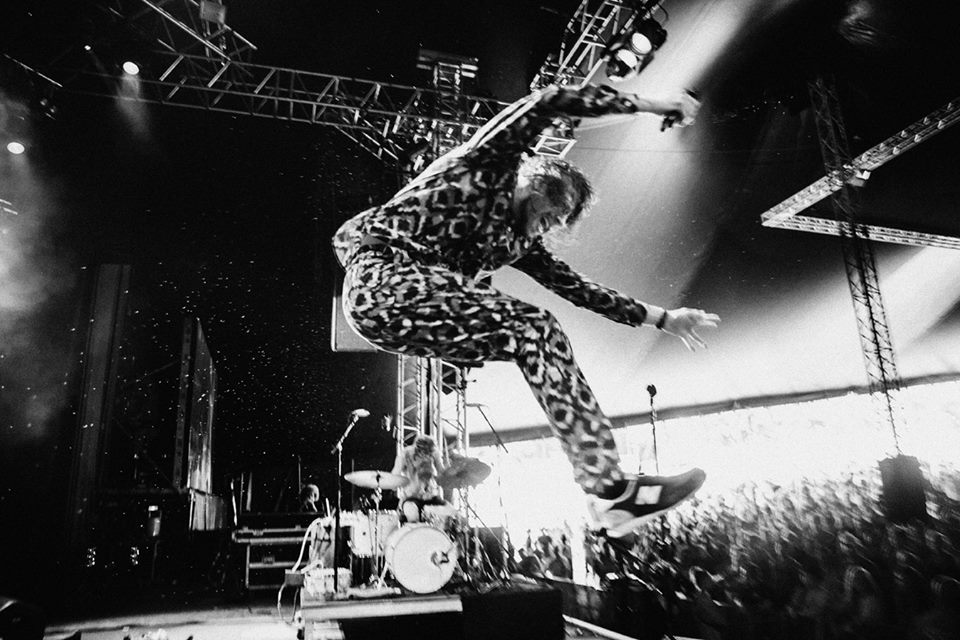 We're heading onto the music and performance stages – finally! The last few years gave us several exciting projects with culture events, dance acts and concerts, where our custom-made effects played a huge role.
The latest project involves a highly popular Danish band – Reptile Youth.
Reptile Youth gives a unique stage performance with visuals by the American artist Abby Portner, whom through lots of years worked closely with Animal Collective.
Mads Damsgaard Kristiansen continues his work with Abby Portner, which resulted in a concert at CPH:DOX in the Spring of 2014 and on SPOT Festival 2015. This concert is a sequal and development of the cooperation. Differing from the two mentioned concerts, which consisted of singing and piano, the three upcoming concerts will have a full live setup, and the band will play the songs from their EP "Away" and older material.
Abby Portner builds a unique stage design for the concerts. And Ibsens Fabrikker worked with the inflatable effects for this. On working with Reptile Youth, Abby Portner says:
Every time I need to create new content og video for a band or individual artists, I try to combine aesthetics with the personality and style of the band. It's always a nice challenge. For these concerts, I think the extreme differences between the climate and the places, we both live, is a good place to start. The heat, the water, the beach and the desert of LA combined with the more blue-green, cold colours and the earthy vibe in Denmark is very interesting for me. The warmth of the band members and their way to work on influenced me a lot, she says.
Reptile Youth just released their EP "Away", and at the concerts you can experience their new songs and some of the older Reptile Youth tracks.
We're looking forward to showing pictures and video from the three shows, which you can read more about here.