The European Tour golf tournament Made in Denmark has started. And they started with full throttle on eyecatching. In cooperation with VisitVesthimmerland, Figurfabrikken developed these amazing eyecatchers for drawing attention to the tournament. And it became a hit on social media.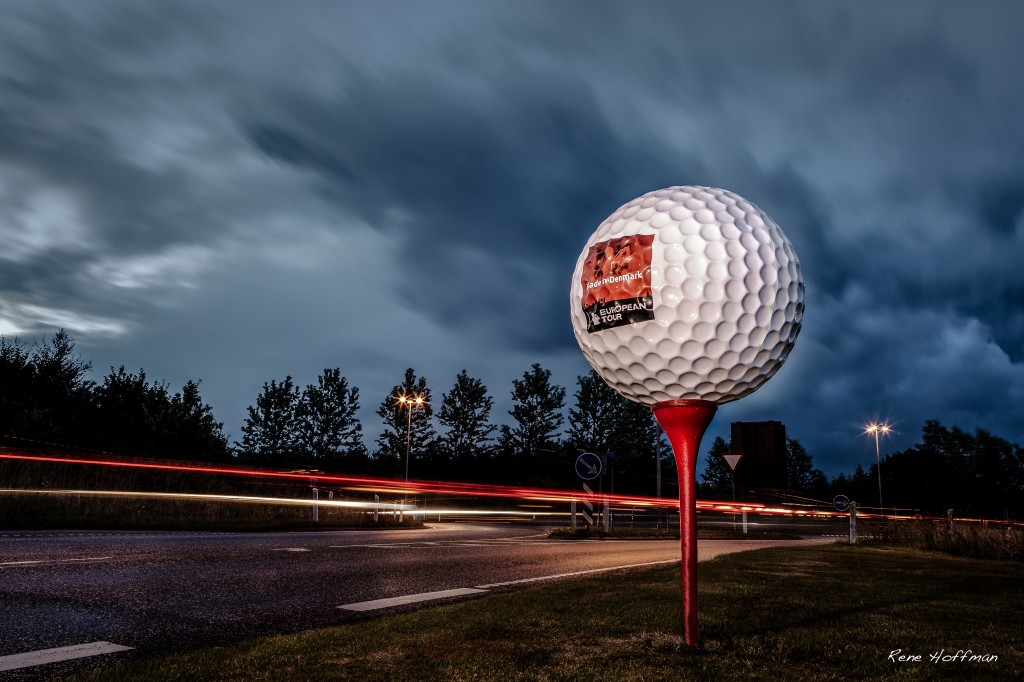 Photograph Rene Hoffmann took the picture from a ditch a late night
It's nearly impossible to drive through Himmerland without meeting one of these giant golfballs. 20 of them is spread in and around Himmerland Spa & Golf Resort, where the tournament is played. With Made in Denmarks logo securing perfect attention for the tournament, every has their eyes turned at them. And when the eyes are turned at it, the phones are too.
– It's amazing to make something so original, which people really notice. You get a smile on your face, when you see the golf balls. When it's that original, people share it on the social media, says Anna Oosterhof, director of tourism at VisitVesthimmerland.
Pictures of the golfballs takes its turn on Instagram, while VisitVesthimmerlands Facebook-page has succes with updates about the eyecatchers. But it's not just golfballs in fiberglass, which turns head online. At Luftfabrikken and Bamsefabrikken we also produce eyecatcher that goes viral on social media.