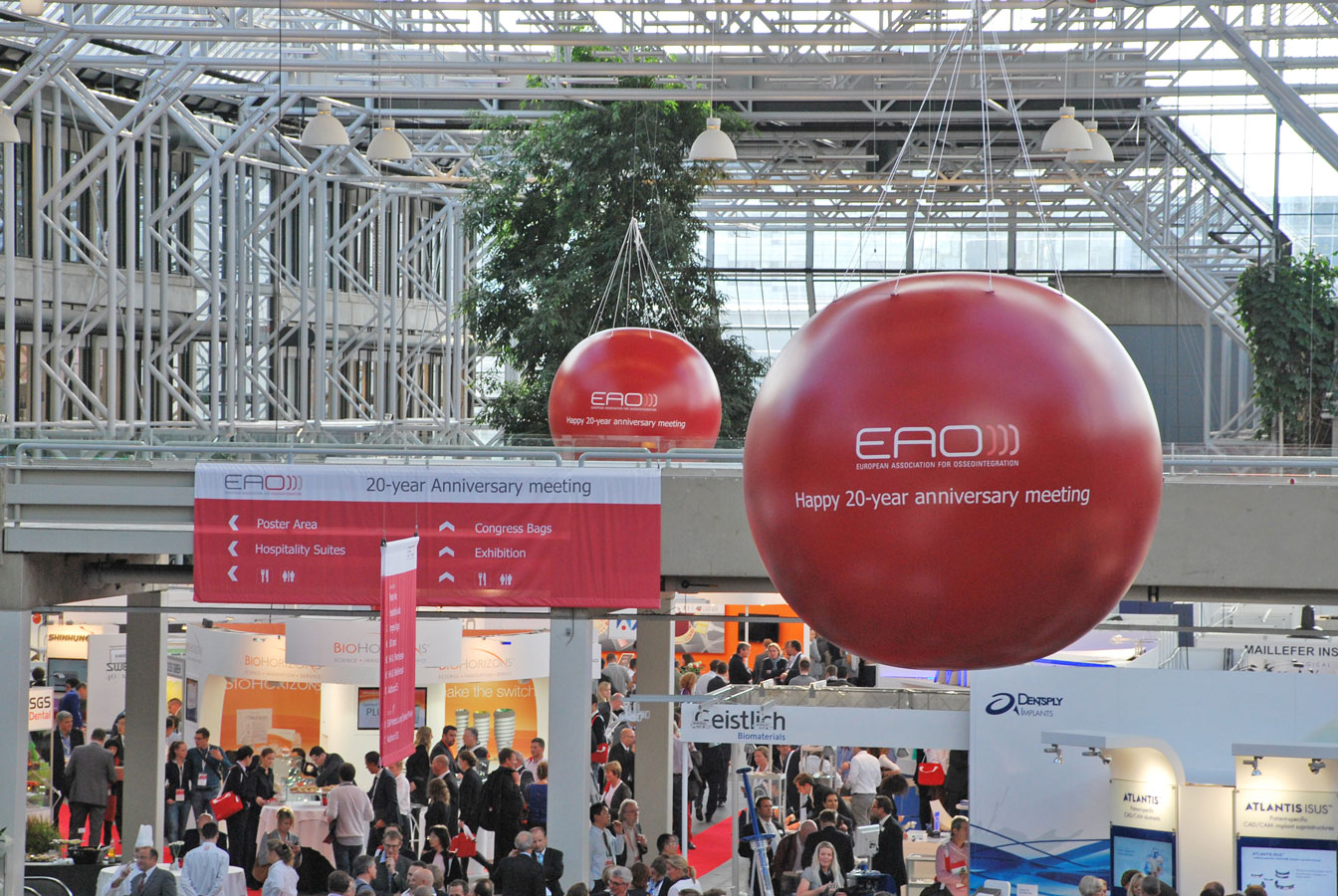 Visitor's at fairs and exhibitions often find them very overwhelming, because there are so many exibitors to choose from. ? A floating giant balloon with logo acts as a beacon, and you can be sure that the visitors certainly do not go around your stand.
Giant Balloons with logo creates eye-catching and interest advertising wherever they float. They are ideal to use even for smaller companies.  They can for example be used to create eye-catcher for your brand or a future campaign. The balloons can be used over and over again, the material is thick PVC or TPU depending on what purpose you plan to use it for. Need your giant balloon with your own artwork..? no problem!. When it comes to meassures, design and layout, only the sky is the limit. If you take good care during mounting and dismounting then you have a super promotional gimmick for many years.
Floating giant balloons with logo are used in the marketing of companies that are not afraid to try something new. In this way is separated out from the crowd and thereby overtake all competitors using eye-catcher. In connection with a trade, it means that you draw more visitors to your stand and thus greater chance to make contact with new customers and optimize additional sales in your business. A giant balloon is something you will remember and notice.
Give us a call at +45 4062 2927 and we will help you to make your exhibition stand visible.