Electronic company gifts with logo – Eye-catching gifts
At Ibsens Fabrikker we have just launched our new product series, which, true to our identity, is eye-catching! Electronic company gifts with logo is the perfect gift from you to your customer.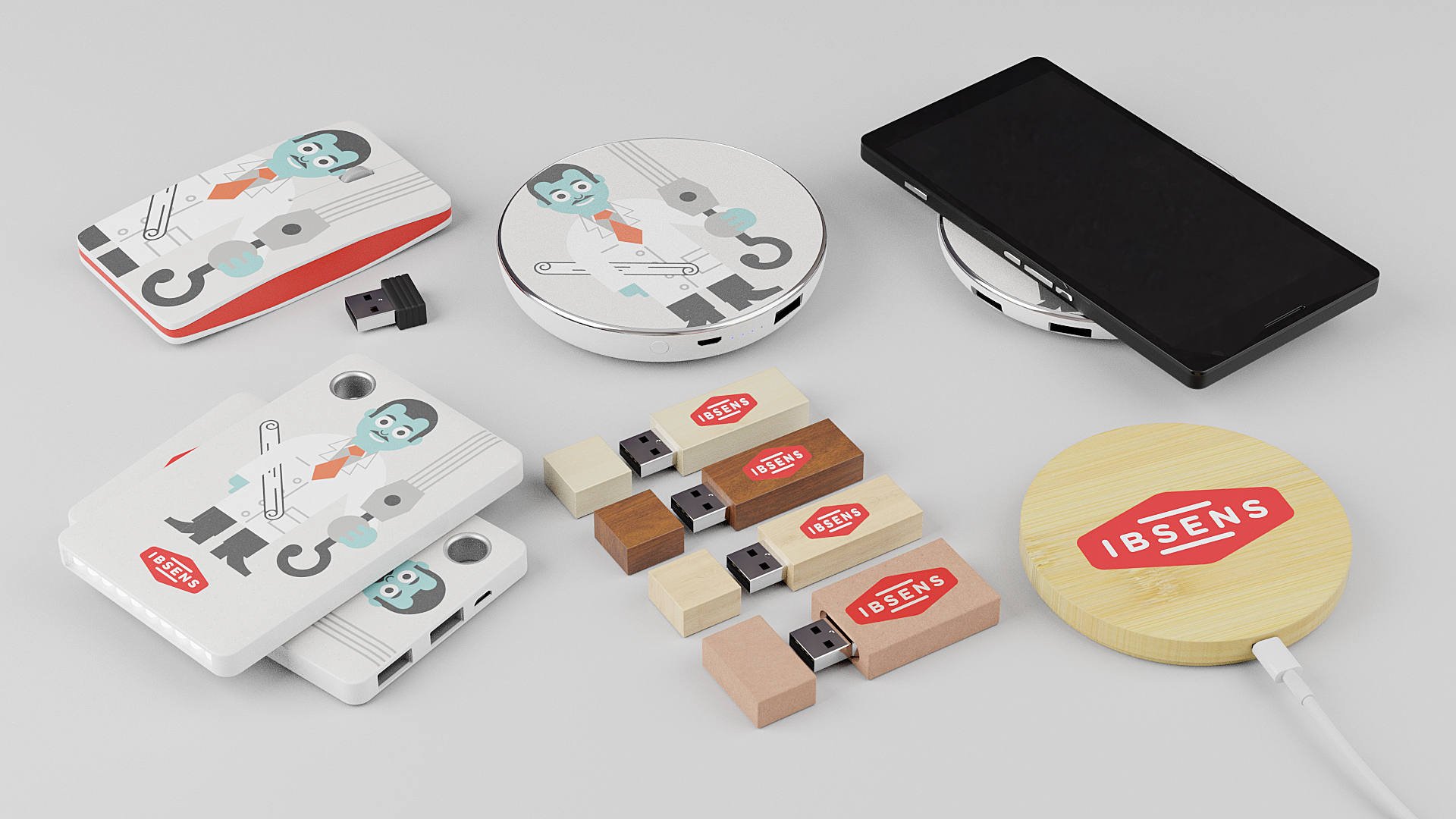 Eye-catching on a small scale
At Ibsens Fabrikker we often find ourselves working with the large and near impossible, when creating world class eye-catching products for our customers. However, sometimes we also have to make room for the little things. With our new series of electronic gimmicks, we have paved the road for you to incoorporate your customers and suppliers in your marketing campaign. Give your customers  an electronic company gift with logo, such as a wireless charger or a power bank, and you effectively turn them into an ambassador for your brand, when the gift is being used and your logo is shown off.
The gift that keeps on giving
It sounds like a cliché, but our electronic company gifts with logo are literally the gift that keeps on giving. In this line of products, we have put our focus on products with true and long-lasting value to the recipient. This means, that the customer can use and enjoy your gift time and again, whereas the two bottles of wine from last year were already gone by the next coming saturday. Meanwhile, it is YOUR logo and brand that is being shown off, every time the customer choses to use the gift.
A pivfraek series of products
With this new series of electronic company gifts with logo, Ibsens Fabrikker  opperates at the outer edges of what we normally do, and with good reason. These products are the offspring of our brand new concept, PIVFRAEK, where our focus is on high quality branded electronic gadgets and gimmicks.
You can read much more about the products over at PIVFRAEK, and you are more than welcome to contact us here, or over at PIVFRAEK, if you want to know more, or if you are interested in having a FREE 3D mock-up made, with your brand and logo on our products.
Email your questions
to our inbox
Your reply is often ready within 1 working
day. All questions are welcome.
[email protected]