See your inflatable project in 3D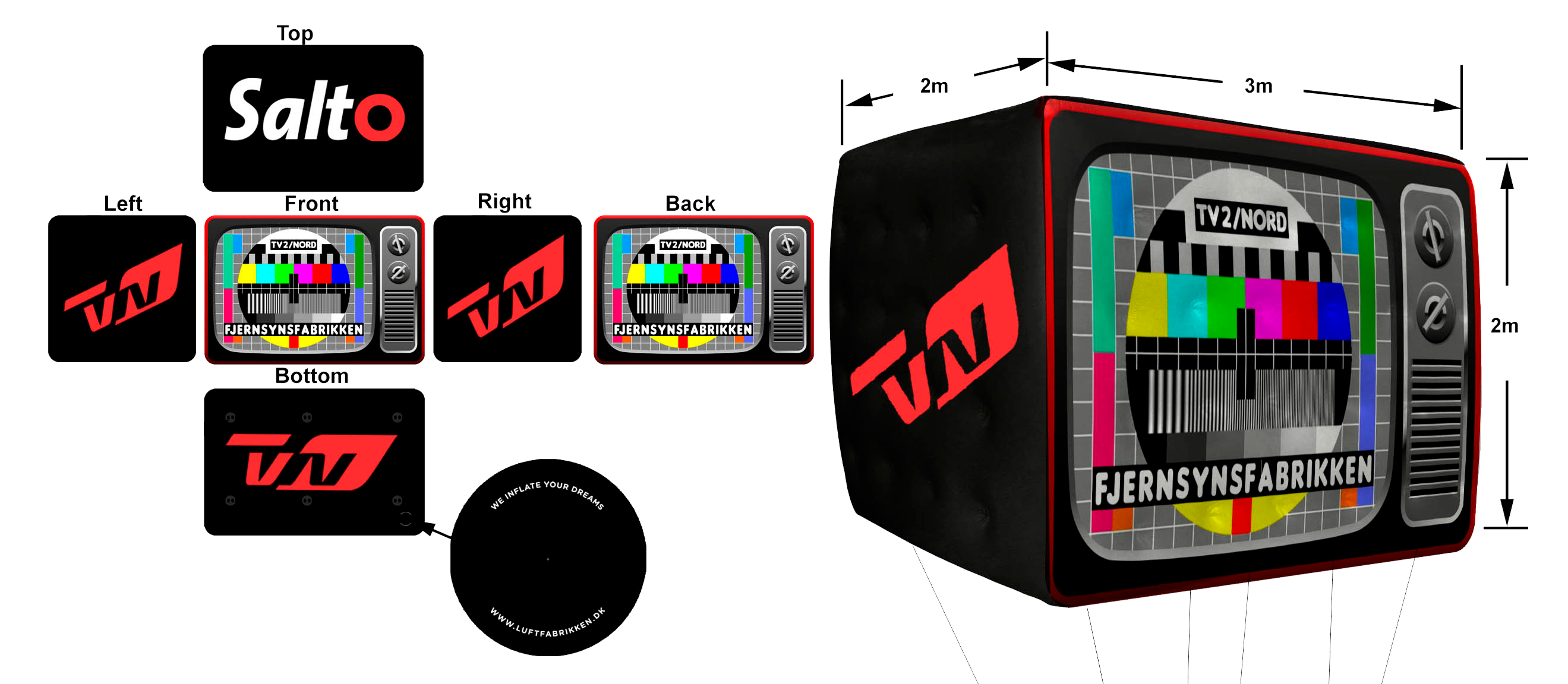 No matter if you're interested in a small inflatable project for your in-store promotion, your product eight meters tall or maybe a giant inflatable igloo with room for a lot of people, it might be your first time around buying an inflatable product.
You probably have a lot of questions about the dimension of the product, the placement of the attachments points, the design of you logo/artwork etc.
Ibsens Fabrikker always deliver a 3D visualization for our clients before the production of the inflatable project begins. This way you will know exactly what advertising inflatables, you will receive from us.
If you wish to change anything on the first 3D illustration, don't be afraid to speak up about it. Of course we will change the illustration, until you're 100% satisfied with the appearance of your inflatable advertising prop. After we have agreed on the design of your inflatable advertising product, we're ready to produce it. Of course in the exact same shape, size and colours as the 3D visualization.
Email your questions
to our inbox
Your reply is often ready within 1 working
day. All questions are welcome.
[email protected]