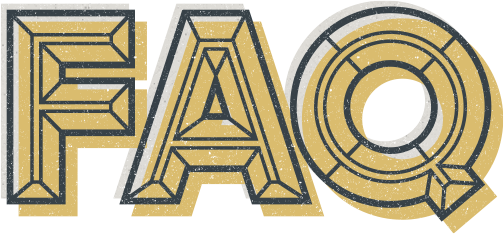 There is a lot of useful information placed in the right spots around our website. Here you can dig a bit deeper. If you still have a question, when you are done reading - call us on +45.4062.2927. We always appreciate a good talk.
Basic

And is it worthwhile. We think the inflatables speak for themselves, and attention and visibility naturally generates awareness and boost sales, but should you require a little more argumentation, please see our cases.

Step 1: You have a vision
Once your ideas are ready, please call us or send an e-mail with your ideas to Luftfabrikken. If your idea is still only a thought or a vague concept, we can help you with tips and ideas, perhaps a quick sketch to improve on. You also get advice on what type of inflatable product you need for your purpose, size, design etc.

Step 2: The idea is transformed into a 3D design
We work with talented creative people who transform sketches and ideas into a beautiful 3D design, providing you with a useful impression of the final product. Possibly, changes and approval of colors and design are also important in this phase.

Step 3: You're almost ready
Your product is made by competent professionals and delivered to you in a transport bag with all necessary accessories for installation. If you need advice for setting up the inflatable, we will help you at Luftfabrikken. Delivery time depends on the product, but you should expect approx. 4 weeks from approved designs. We can also solve urgent matters, primarily inflatable igloo tents.

We only produce custom-made inflatables. That means we do not have any standard products that can be easily priced. No two projects are alike, and therefore the prices vary from inflatable to inflatable. Send us a mail at [email protected], and we can give you an estimate.

The answer depends on the type of inflatable you buy. Inflatables with a fan requires a constant source of airflow. They come complete with a built-in blower running by electric power while the inflatable is in use. Large sealed inflatables do not require a fan or any other source of airflow. Inflatable helium products do not require a source of airflow, but should be filled with helium to be kept up. Refill with helium every three to five days.

This depends on which product you have chosen. An inflatable with a blower used indoor, for example, requires only a minimum of attachment, while a helium inflatable obviously requires thorough attachment to the ground or a building to prevent it from flying away. Luftfabrikken encloses all necessary accessories, such as sandbags and/or cords, for securing the inflatable. Please ask us in your particular case how to best secure your inflatable product.

It is not hard to keep your inflatable in good condition. Just follow these simple steps: Keep your inflatable away from sharp objects to prevent punctures and tears. Always empty your inflatable entirely of air, before it is packed away. Be sure your inflatable is completely dry before storing it, to prevent development of mold or mildew. Keep your inflatable product in a cool, dry place away from direct sunlight to prevent it from fading.

We recommend that you clean your inflatable as needed. Once a year, depending on how often your product is in use, carry out a thorough washing of your inflatable. This can be done by hand with soap and water. A washing prolongs the life of your inflatable and makes it look new and nice.
Weather conditions

External factors such as weather will affect how you should use your inflatable outdoor. Too much wind can tear loose your inflatable and cause hazard to people and traffic, or it can tear your inflatable to pieces, either by itself or as a result of flying sharp objects in the wind. Keep notified about the local weather forecast and take down your inflatable if weather conditions are not favorable. And do it BEFORE the wind is too strong. Otherwise it may become dangerous to yourself and others.

An inflatable product can usually withstand rain. But make sure your inflatable product is completely dry before folding it and storing it. Otherwise, it will rot and become moldy.

Heat waves are rare in Scandinavia, and the inflatable product is not damaged by heat. However, please note that hot asphalt can make tar stains on the product surface, if you set up or pull down the inflatable on hot asphalt.

In frost and winter you can not use helium balloons outdoor. Helium contracts in cold temperatures and your balloon or your blimp will collapse. Instead, store your helium balloon, making sure that it is completely dry, cleaned with alcohol and possibly strewn with talc before you roll it together and keep it cool, dark and dry in the cold months.
Inflatable products with a built-in fan

We can deliver product that do require air flow (with a fan) and sealed units that doesn't.

Yes, an inflatable product with a blower is incredibly easy to use. The product comes in a carrier bag. Unpack the product and unfold it on the ground as much as possible. Locate the built-in fan and plug it into the outlet. This product will inflate itself and need only a helping hand for support and direction. The product is secured with cords and sandbags or pegs as needed. When you no longer need to use the inflatable, just pull the plug and open zippers to let the air escape. Squash all the air out of the product, roll it up and put it in the transport bag. Make sure that the product is completely dry before being packed together to prevent mold.

An inflatable product with fan is ideal for outdoor use. The strong materials withstand many external influences, and the built-in fan keeps the inflatable upright. However, we recommend that the product is not used in strong wind.
Large sealed inflatables

An inflatable with a blower, eg. a tent or a bar counter that has a built-fan for electric power and is produced from strong material. They are suitable for outdoor use and have long life and high durability. The quality is comparable to that of a bouncy house. A large sealed inflatable has no fan and do not require electricity. It is inflated with air through the valve which is closed after inflating. We recommend using an electric air pump for inflating.

A large sealed inflatable has many uses. We recommend them for outdoor purposes of short-term, indoor use as exhibitions, fairs and more.

Let us give you an example: An inflatable balloon with a diameter of two meters takes approx. 30-40 min. to inflate with an electric air pump. An AXION tent takes approx. 5-10 min.

If you maintain it well, your product will last for several years.

A repair kit is included, so you can patch a small hole. If the product has a large tear, it cannot be repaired. Then you're better off buying an extra copy or two.

Inflatable products intended to stay on the ground are made in a slighty thicker material than floating products. To sum up: The product is too heavy for floating when filled with helium.
Small sealed inflatables

Our small sealed inflatables, such as logo beach balls, gym balls, air mattresses and many other products are all custom-made. We do not have a standard beach ball to print with a logo. We start a production from scratch when you order. It is not cheap to custom-make some of these inflatables, and therefore an order of 1,000 pcs. is the absolute minimum to make the production profitable for both you and us. In return you get a totally unique product in your own design.

Since they are all custom-made, we can create exactly the inflatable you want. Whether it is a tropical island, a tomato, a radio or something entirely different is up to you. Only your imagination sets the limit. On our website we have selected a few inflatable giveaways to get your imagination going.
Helium inflatables

Advertising blimps and helium balloons are rarely big enough to weigh more than a few kilograms. A large peg will do the job.

Yes, Luftfabrikken supply your helium inflatable with cords and other accessories to attach the balloon or the blimp to the ground or to a building.

Let's hope it doesn't! If your helium balloon detaches, you can wave goodbye to it, because it will fly off into the sky. Instead, you must ensure that your inflatable helium balloon (and all other inflatables) is properly tethered. Make sure the cord does not rub against anything, or is situated near a heating source. If the cord is cut or burned, you will lose your helium inflatable.

You should refill your helium inflatable every three to five days. If you plan long term use of your helium balloon, ask your helium supplier if they can deliver fresh tanks as needed.

No, Luftfabrikken is unable to supply helium. Instead, please find a local helium supplier. You can search the Internet, or you can ask us at Luftfabrikken. We will help you find a local helium supplier.
Skydancers

Skydancers are specially designed fabric tubes which are pulled over a blower that sends a pulsating air flow through the tube and makes the skydancer dance. Available with several fans and also shaped as a human figure with legs and arms. Read more about skydancers here.

Yes, skydancers can be fitted with lights at the bottom, which gives a dramatic effect and guaranteed eye-catcher in the dark.

Skydancers can be used even in strong winds. However, the more wind, the more free space is needed around the skydancer.
Conditions for sale and delivery

No, we only sell to businesses.

Yes, you have to pay 50% of the total cost when you place your order. The production won't start until this payment has been made. The rest has to be paid at delivery. Foreign clients pay the last 50% before the shipping of the product/products.
Questions regarding the mascots

No, we only produce custom-made costumes.

Unfortunately, we don't have any price lists because all our assignments are special. Send us a mail with a drawing or a description of your mascot, and then we can give you an estimate on the assignment.

Most often it takes 4 to 6 weeks but we have solved urgent assignments in less time.

The costume is one-size, but the optimal height for the person to be inside the costume is 170-185 cm.

We continually send out pictures from the production and won't proceed before the client has approved these.

We pack the costume in a big box and send it to your address with a freight company. There's a practical transport bag included for the mascot.

Yes, it's hot to be inside a mascot – some more than others. But our costumes are always equipped with ventilation, and we can also deliver cooling vests.

You can have a mascot for a long time if you treat it well. Read more about maintenance here.

We put honor in keeping our mascots on the road and gladly produce new shoes, gloves, outfits etc.
Questions regarding teddy bears and stuffed animals

We produce on large factories in the East, which requires a minimum of 2.000 units.

It depends on the details, the size of the product and how many you want, but the price per unit is about 15-20 Danish crowns. If you send us a mail with a drawing or a description we can give you an estimate.

If you accept our estimate we'll proceed with the process and make a prototype. We mail the prototype to you before the mass production begins, so you can approve it.

From approved prototype to the teddy bears arrive at your address will take about three months.

The teddy bears are individually wrapped in plastic and with sown-on labels, they are packed in cardboard boxes with x number of teddy bears per box.
Conditions for sale and delivery

No, we only sell to businesses.

Yes, you have to pay 50% of the total cost when you place your order. The production won't start until this payment has been made. The rest has to be paid at delivery. Foreign clients pay the last 50% before the shipping of the product/products.
Large figures eye-catching

That mainly depends on how many units you want to buy. There are always costs connected to making a prototype. The first figure is always the most expensive.

Yes, we offer different kinds of coatings – also one that's almost like auto paint – so tell us where you are going to use the figure and we will offer you the right coating.

We can offer a range of "standard figures", like a wide range of animals, humans and objects that only costs a fraction of the price of a customized figure. And these can be made to fit the client's need by decorating it with logos/artwork.

Customized figures can be delivered in 6 to 8 weeks, but most standard figures can be delivered in a few weeks. We also have a few fibreglass figures like cows, pigs and elephants in stock.

If you need the figure as a part of a playground or theme park, we can strengthen them so they strong enough for you to sit on – but we have to know this before we start the production.

We always ask about where and how the client wishes to use the figure, and prepare the figure with brackets or options for embedding depending on the need.

We deliver 3D visualizations that you have to approve before the production begins.
Small figures and piggy banks in plastic, PVC and rubber

Unfortunately no – we produce the miniature figures on factories in the East and most of them have a minimum of several thousands units.

That depends on the details, the size of the product and how many you want, but typically the price per unit is 10-50 Danish Crowns. If you send us a mail with a drawing or description we can give you an estimate.

From approved prototype to the figures arrive at your address it takes about three to four months.
Conditions for sale and delivery

No, we only sell to businesses.

Yes, you have to pay 50% of the total cost when you place your order. The production won't start until this payment has been made. The rest has to be paid at delivery. Foreign clients pay the last 50% before the shipping of the product/products.